'Apologies that it has taken so long to send this but wanted to pass on our sincerest thanks for our super day out with you before Christmas.
We were blessed with a dry day, great horses, and it's always good to see some new beautiful country.
However our biggest thanks has to go to every single member of your hunt who went out of their way to make us feel welcome (including yourselves as Secretaries!). Honestly it the most welcomed we've ever felt as Visitors to another pack and without a doubt that made the day. Just so many lovely people in the field who wanted to engage and make us feel welcome - we felt v.lucky. Fizz'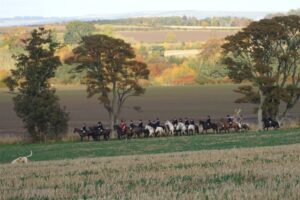 'My son and I were walking up to Easter Tor today from Hethpool, when we had the chance encounter of the hounds followed by riders from your Hunt. I just wanted to say it was a delight to meet such a friendly bunch of people and for my son to have the opportunity to watch the hounds working close up. Myself and my late father both hunted with the Holderness way back and it brought back so many wonderful memories. My 11 year old talked about the 'hunt' incessantly for the remaining 10 miles of our hike today. Please if appropriate pass on my thanks to the MFH, secretary and all riding out today who were so friendly, wonderful ambassadors for the hunting community. With gratitude Katie and Nate'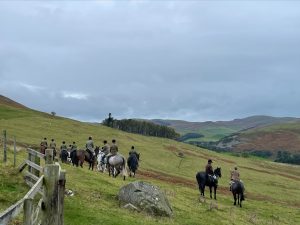 'My daughter was out today, riding one of Dickie Jeffrey's horses.  She had an absolutely wonderful time, quite the best way to spend your last day of being 14!  What makes today, and her previous outings with he CVNNH, so special is the way everyone speaks to her even though she know next to no-one.  She was made up today to be asked where she normally hunts - the answer is nowhere, at home she rides at a stables where we go round the school endlessly and the Y&A(South) don't have countryside like you do.  Dickie and Jane provide her with the chance to 'do something different' and today has quite clearly been an absolute blast for her.  We will try to get back up to hunt, sadly the opening meet is the day after we head back to Yorkshire but there will be other chances.  A copy of the meet list would be incredibly helpful so that we can see what we might fit in - Ellie is a very competitive and able sailor and we have to fit everything into the diary and make it work as best we can! Kind regards and here's to a great hunting season, Jennie'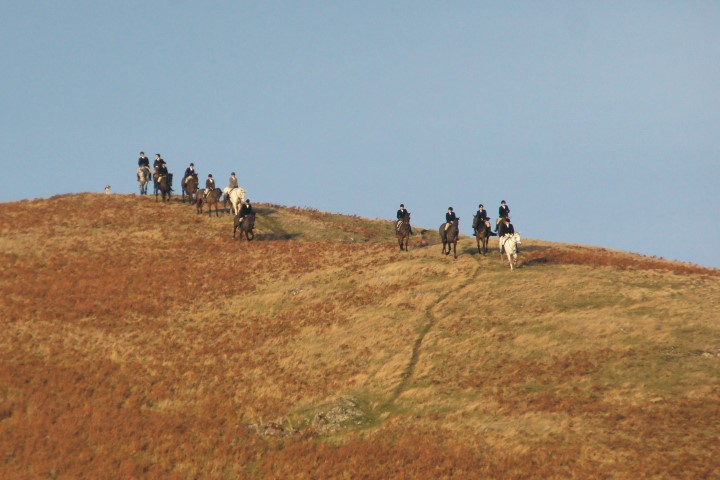 'Your daughter, Ellie was a pleasure to have out on the hunting field today.  She is a jolly good rider and quite fearless bowling over the mountains.  she kept up and rode home at the end with the hounds, so what more could you ask.  We hope she can make it out again this season and of course we can provide you with a copy of the meet list. As I'm sure you will appreciate, the location of our forthcoming meets is a confidential document, which I would much prefer to post to your address rather than put it on an email.  Happy Birthday, Ellie'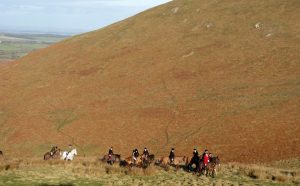 'Dear Field Master,
I wanted to write to express my thanks for being allowed to ride out with the CVNNH last saturday.  Those hills were quite a baptism of fire for the my first time ever riding to hounds and I was exhausted by the time I dismounted.  But I wanted to thank you, nonetheless, for a thoroughly enjoyable and memorable day.
I enjoyed the riding a lot and it was great to be back in the saddle, but I think I gained the most pleasure from being able to watch the hounds.  What amazing animals they are, and it really was a delight to watch them work, especially having been told that the field often won't be in the same proximity to them in other parts of the country.
I'm hooked, so I shall definitely have to budget for a hunter for when I win the lottery! My sincere thanks once again, and warmest wishes for 2019' John