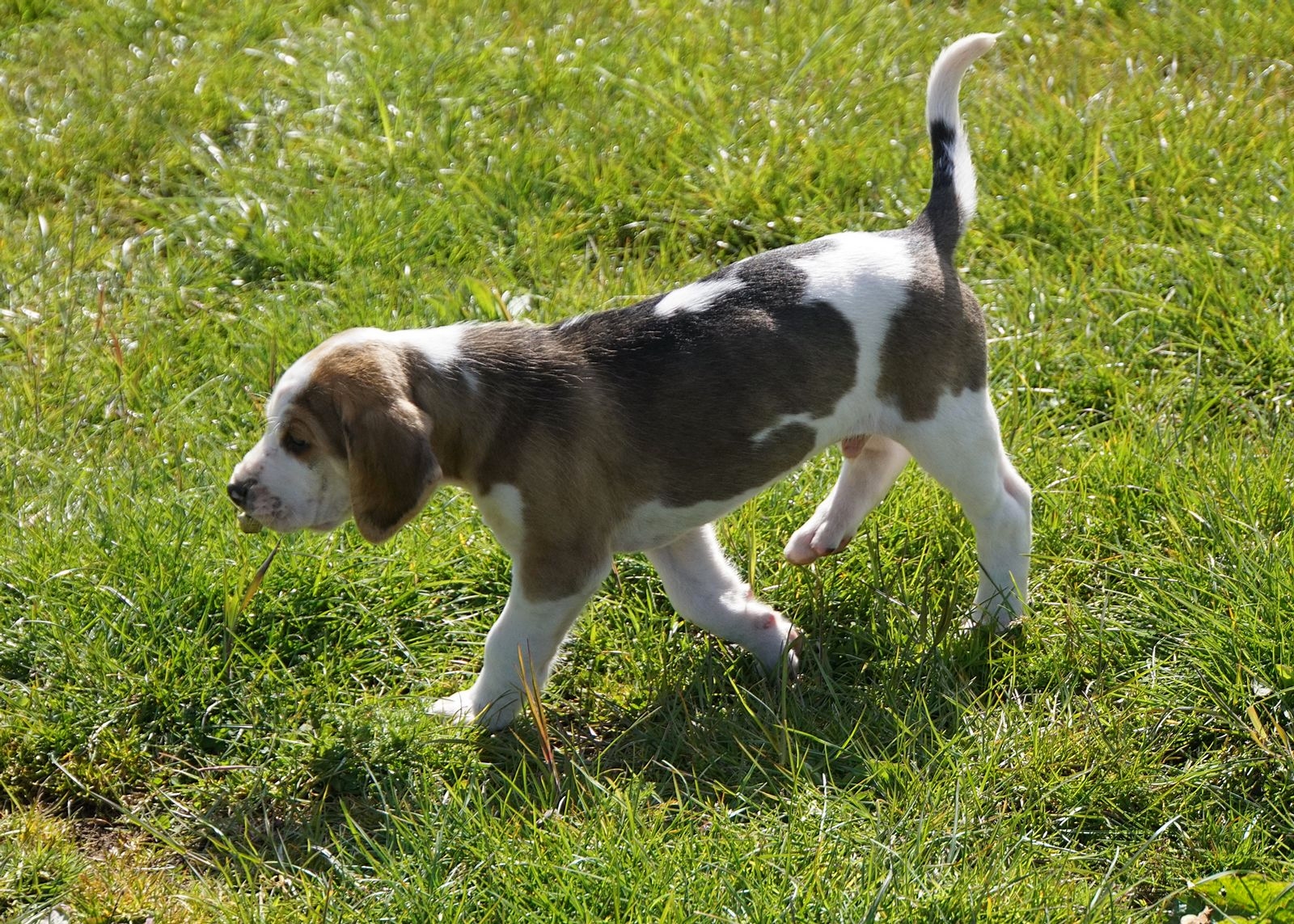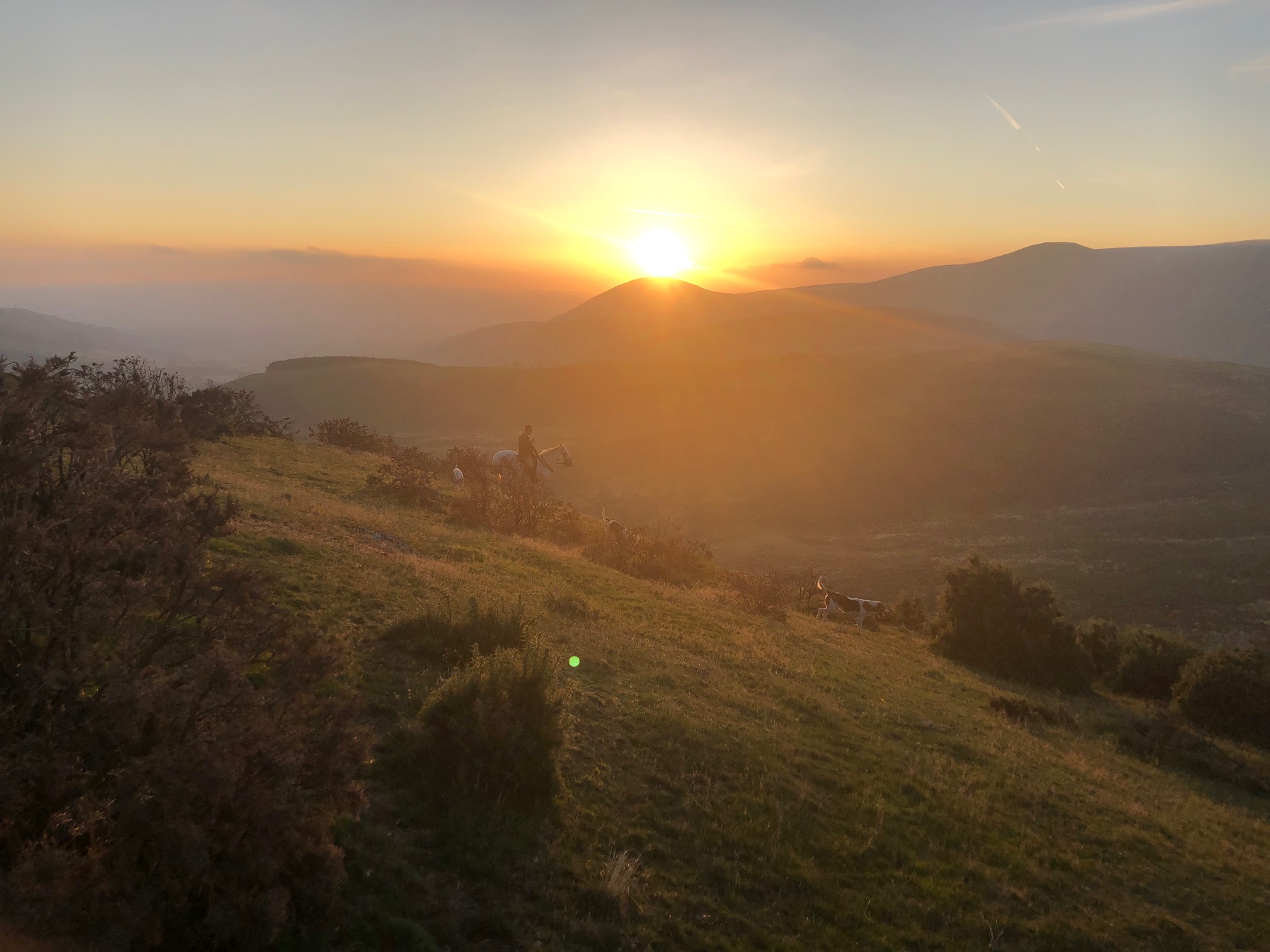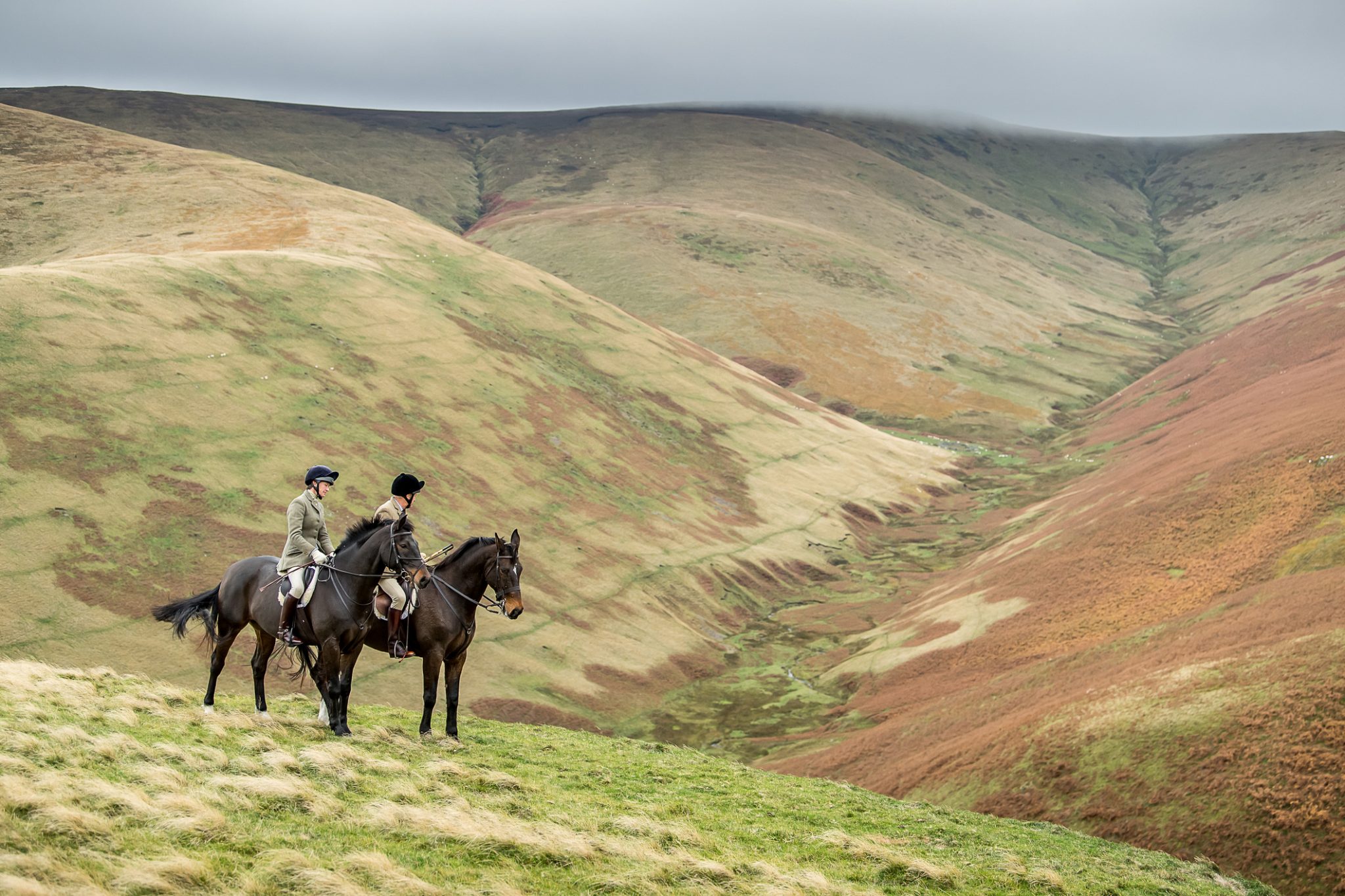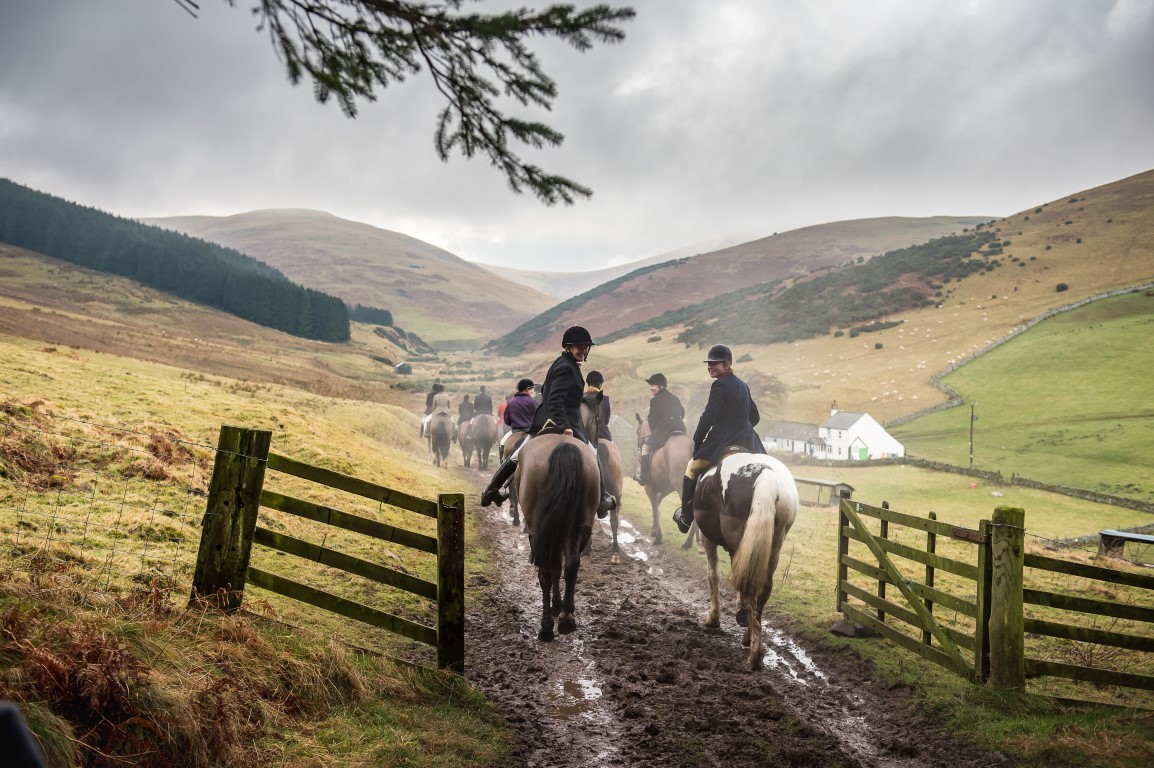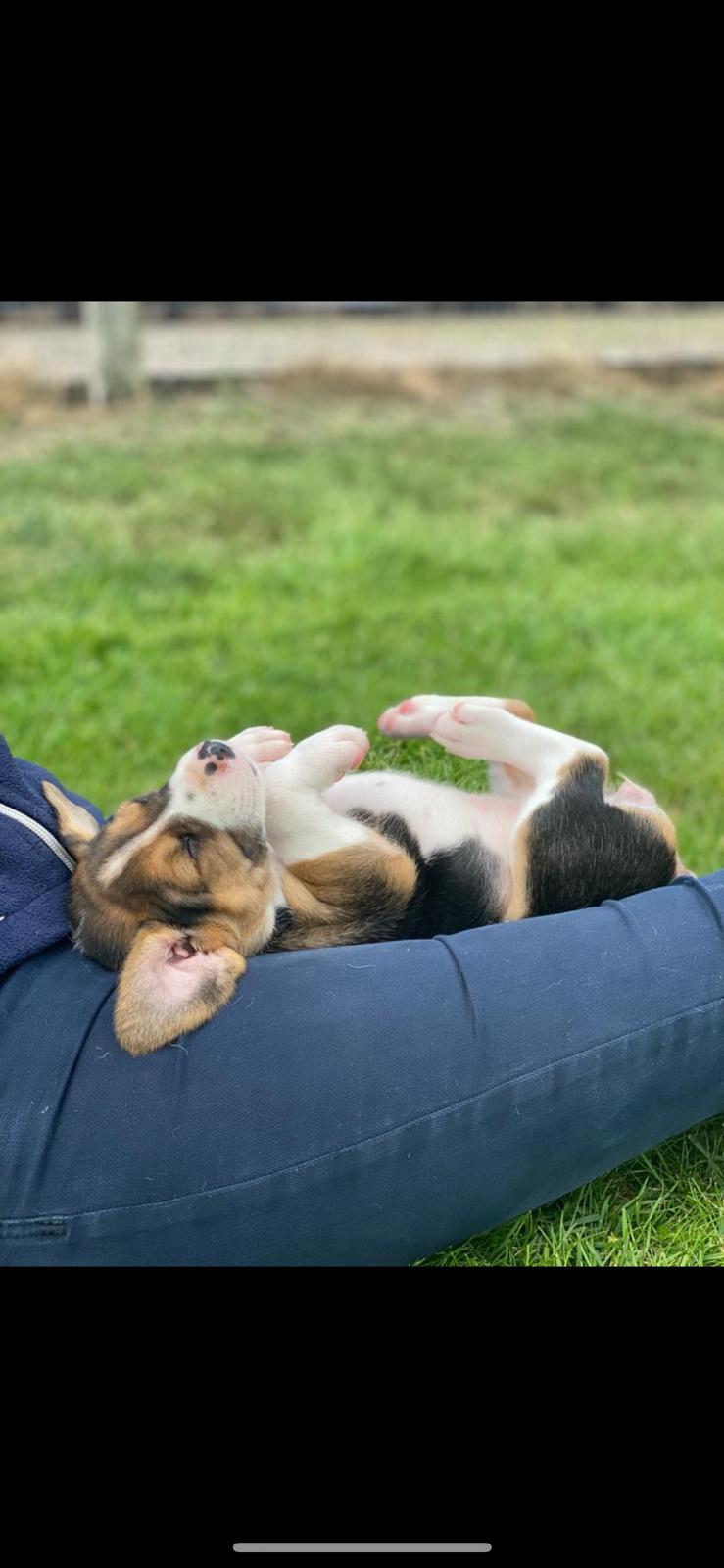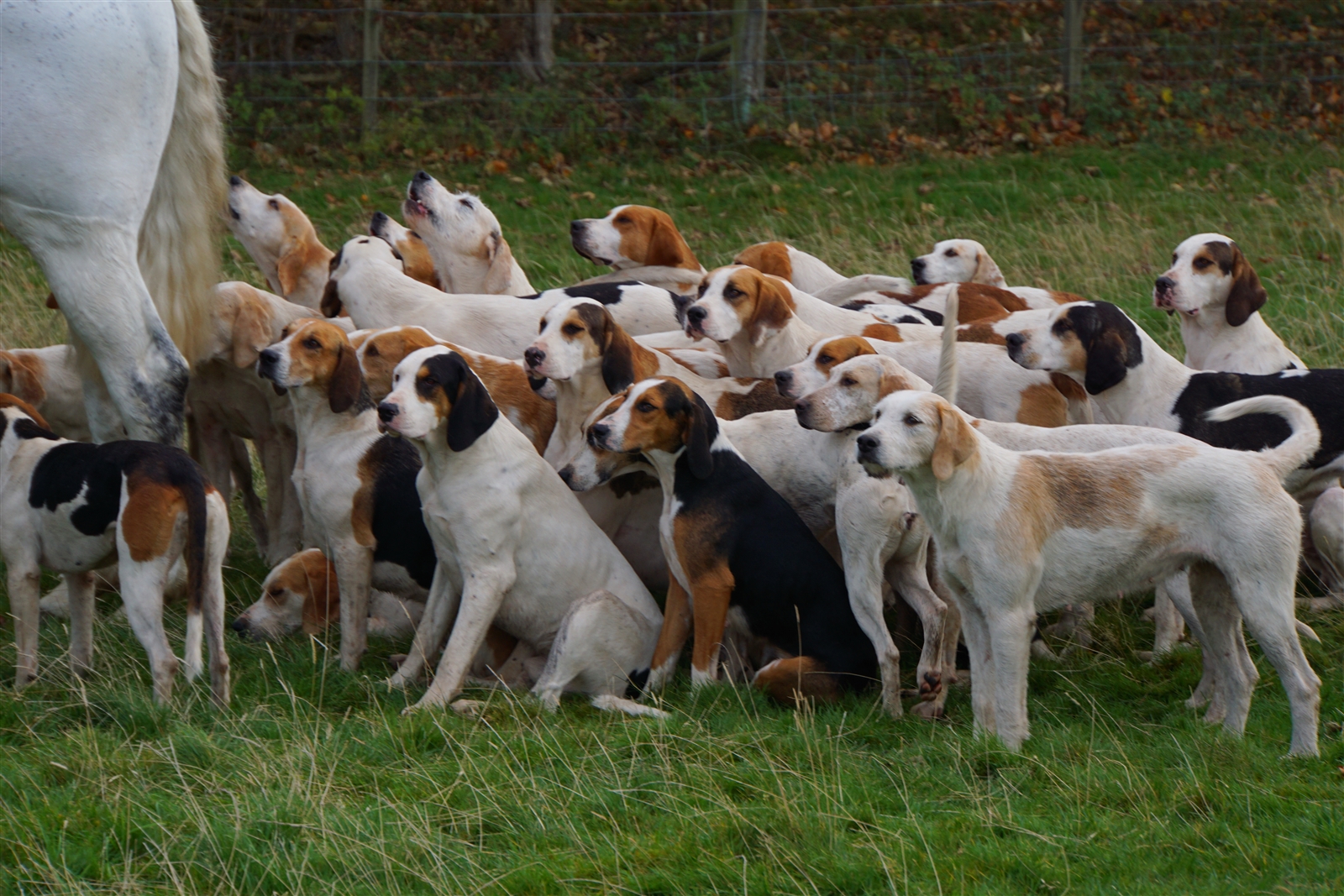 Next Event: CVS East March Ride on Sunday 23rd August 2020 – go to the Events page to find out details
NEXT EVENT: NNHSC Schooling Day at Kimmerston Sunday 6th September – go to the Events to download schedule and entry form
Welcome!
Welcome to the College Valley and North Northumberland Hunt (CVNNH) website. Meeting twice a week on Tuesdays and Saturdays from September to early March, the CVNNH is a celebrated pack of foxhounds which was formed in 1982 when the College Valley Hunt amalgamated with the North Northumberland Hunt.
We hunt within the laws of both England and Scotland across an area which stretches from Holy Island in the very North East of Northumberland, taking in the Cheviot Hills, up to the Bowmont Valley and Hownam in the Scottish Borders.
Our hunting country is diverse and rural, encompassing rolling grass and woodland in the low country as well as the fabulous white grass of the hills. We have excellent relationships with local farmers and businesses while we also endeavour to provide a focus for local community activities and fund raising.
We are particularly pleased to welcome Newcomers to hunting who can come out with us for the first time by arrangement for no charge.
We welcome followers throughout the season on horses, in cars or on foot, although we do ask that anyone new wishing to join us obtains permission from the Hunt Secretary in advance.
To find out more about hunting with us, please look at the various sections of this website or simply contact the Hunt Secretary or fill in the enquiry form in the Contact Us section.
10am - 12.30am start

Pawston, Mindrum, TD12 4QR

Please click for advert: East March 20

Pleasure/fun ride in the foothills of the Cheviot's with spectacular scenery

Part of the 10 mile route follows the national Border Line and the ancient East /Mid March boundary

Sunday 23rd August 10.00-12.30

Starting near Pawston, Mindrum TD12 4QR
Due to current guidelines entries will require Pre Registration and prepayment

£20pp, concessions for under 16, Refreshments available

For entries and further information email: collegevalleyrides@gmail,com Prepayment Details CVHSC, Sort Code 20-58-17, Account No 10249009.

Based on the guidance outlined below pre entry and pre payment is mandatory, please enter by emailing names of attendees and mobile contact numbers to: collegevalleyrides@gmail.com

Payment details for bank transfer are: College Valley Hunt Supporters Club (CVHSC), Sort Code 20-58-17, Account No 10249009

By applying for entry you are accepting Disclaimers listed in the following message

:

Government Guidance for the public on the phased return of outdoor sport and recreation in England: Horse Riding

You can ride a horse, providing that you are alone, with members of your own household or with up to, but no more than 5 other people from outside your household.  You should observe social distancing where possible when encountering other riders or the public.

Additionally we have received the following Guidance regarding Pleasure Rides

Entries and Pre event Communications – all pre-event information, communications, entries and payments should be done online to avoid potential contact on the day.

It should be clearly communicated to all those intending to attend an event or activity that anyone showing any signs of Covid-19 symptoms should be self-isolating and must not attend the event.

Travel – Participants should travel to the event in a vehicle only with members of their own household.

Parking – for equestrian activities, horse boxes should be parked at a minimum distance of 10m apart. Cars should be parked as appropriate to allow for continued social distancing.

Supporters and Spectators – supporter and spectator numbers should be restricted at events. Those people who are not participating or are not directly involved with a participant (eg. Groom, Driver, Owner, Parent) should not be allowed to attend.

Children - As per the Government Guidelines, if children are in attendance, parents (or a responsible adult) are "responsible for supervising them at all times and in line with social distancing guidelines. Children are not always good at hand hygiene; the virus can be spread by touching contaminated surfaces. Therefore, pay special attention to children's hand hygiene."

Event information -Refreshment stand will be present and strict social distancing and hygiene measures will be employed

Disclaimer - By attending the East March Ride, the attendees acknowledge and agree that although the College Valley Supporters have taken every precaution and followed Government Guidance, it is impossible to eliminate all risk and there remains the potential for unintended transmission of COVID-19. All those attending must play their part in minimising the risk to themselves and others by complying with the Government Guidelines as well as any on site instructions and signage. The College Valley Supporters have the right to refuse entry or request departure from the event should there be any breach of the Covid-19 protocols put in place.

Additionally: Whilst every care has been taken by the organising committee and relevant landowners in facilitating this event, the committee and landowners will not be responsible for any injury to any person or animal taking part in any way whatsoever in the event. Nor liable for damage resulting from acts or commissions of any of the participants or spectators.

It is the responsibility of those taking part, or their legal guardian in the case of minors, to ensure participants have appropriate and adequate insurance cover for personal injury and third party liability cover and that they take all reasonable steps to ensure their safe participation in this event

Riders are advised to ensure that both they and their mount are both suitable and competent and that riders wear the appropriate protective clothing including headgear.

9am - 3.45am

Kimmerston, Milfield, NE71 6JH

▪ There will be 10 slots commencing 9.00am, last one 3.45pm – 6 Riders per slot

▪ Each slot 45 minutes duration on the course as follows:

9.00am: 9.45am: 10.30am: 11.15am: 12.00 noon: 12.45pm: 1.30pm: 2.15pm: 3.00pm: 3.45pm

▪ Please choose your preferred time slot plus an alternative option

Fee: £20.00 per rider

ENTRIES CLOSE: Thursday 3rd September 2020

Please click here to download the schedule and entry form: Kimmerston Schooling Day Schedule 06.09.20 - Covid Restricted
OUR EVENTS
Due to the global pandemic, we are starting to organise our 'dates for your diary'.
Please have a look again soon as the restrictions are gradually being lifted, we will all be rearing to go.
Take care and stay safe.
CVS St. Gregory's Ride 2020
The College Valley Hunt Supporters held the third St Gregory's ride on Sunday 26th May, around the Lanton Estate by kind permission of Ian and Tokey McKie, when Covid 19 restrictions were eased at the beginning of July we decided to run the event at the end of July whilst adhering to the most recent guidelines provided by the Government and The Hunting Office, this required a total revamp of the administration of the event, normally it's entries on the day where people turn up, sign on after reading our disclaimer and providing payment. Due to the advice we were required to take entries and payment on line, this proved very successful and although resulting in increased admin we were able to plan for the riders that were pre-registering.
Entries were received almost immediately from starting to advertise and grew steadily exceeding our expectations, think people were keen to get out and about with their horses and over the last 2 days entries went crazy, we ended up with just under 200 riders which was phenomenal and presented some challenges in applying the guidelines one of which was to ensure Horseboxes were parked 10M apart, our parking team did a fantastic job as demonstrated in the picture.
As people had pre-registered and pre paid we checked riders at the start to confirm identity and then sent them on their way releasing riders from the start in line with "social distancing", conditions could not have been better, the recent rain had made underfoot conditions perfect and sunshine and a gentle breeze on the day helped keep both horses and riders comfortable and kept the flies at bay.
We had a marked route, mainly on grass which took in Sandyhouse Dene, a visit to the Davison monument on Lanton Hill, Coldside Hill, Crookhouse, then down to Oakey Brae and the banks of the Bowmont Water, proceeding through Lanton Mill to Lanton where there was a good line of Cross Country jumps available for those who were keen to have a "wee pop" and then back to the finish just down from Sandyhouse. Throughout the ride was the opportunity to take in spectacular and stunning views of the country on both sides of the border.
There were lots of happy smiling people at the completion of the ride and we received lots of really positive feedback, the event is an important element in the fund raising activities of the supporters club and from everybody's perspective it was a very successful day.
Our thanks also go to all our willing volunteers who helped in many ways to make the event the outstanding success it was.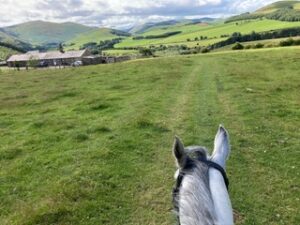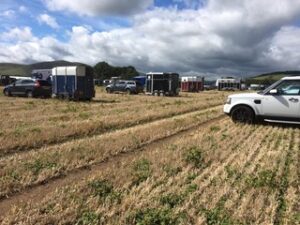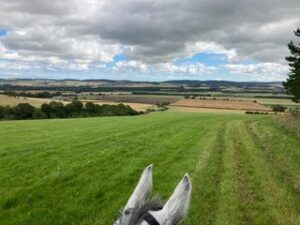 PLEASE find more about what our hunt gets up to on the HUNT NEWS page