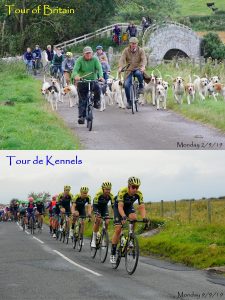 EVENING HOUND EXERCISE
On
Monday 2nd Sept
Moving off at 5.30 pm from the Kennels,
BRING YOUR OWN BICYCLES
BBQ to follow by the river at Pawston approx.  6.30/6.45
Bring Chairs or rugs
Adults £10, Children £5.
Please let Rachel Know if you are coming, 07950203402
The more the merrier, bring your friends along to meet the Hounds.