CVHS East March Ride 2020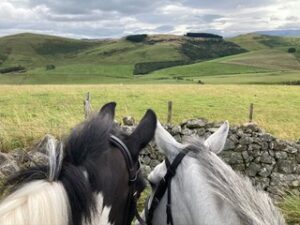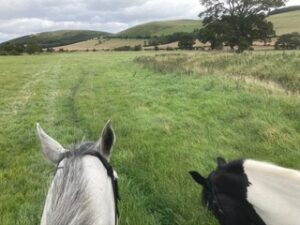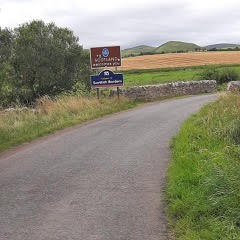 Following on from the popular and successful St Gregory's Ride in July the College Valley Hunt Supporters hosted their second pleasure/fun ride since the easing of the Covid restrictions at Pawston, this was again very well attended and we had around 130 riders on the day, another great turnout when you consider we had 25 riders last year when we initiated the ride and suffered from some fairly horrendous weather.
No such issues this year ground conditions were as good as we could have wished for and apart from a very short light shower near the end of the ride everyone stayed dry and it was perfect for the horses, not to hot and a gentle breeze, the route took us from Pawston over the hill to Thomson Walls, then along the bottom of Shotton Whin towards Yetholm Mains where the route run adjacent to the ancient English East March boundary and the national border line. Onwards to the banks of the Bowmont Water for a long 2 mile canter before returning to Pawston along many of Tom's fine grass margins.
We have had tremendous feedback from the participants on both these rides, the country we cover, the stunning scenery available along with excellent grass fields and tracks are making the College Valley rides the "not to be missed" equestrian events of the summer in the local area and beyond.