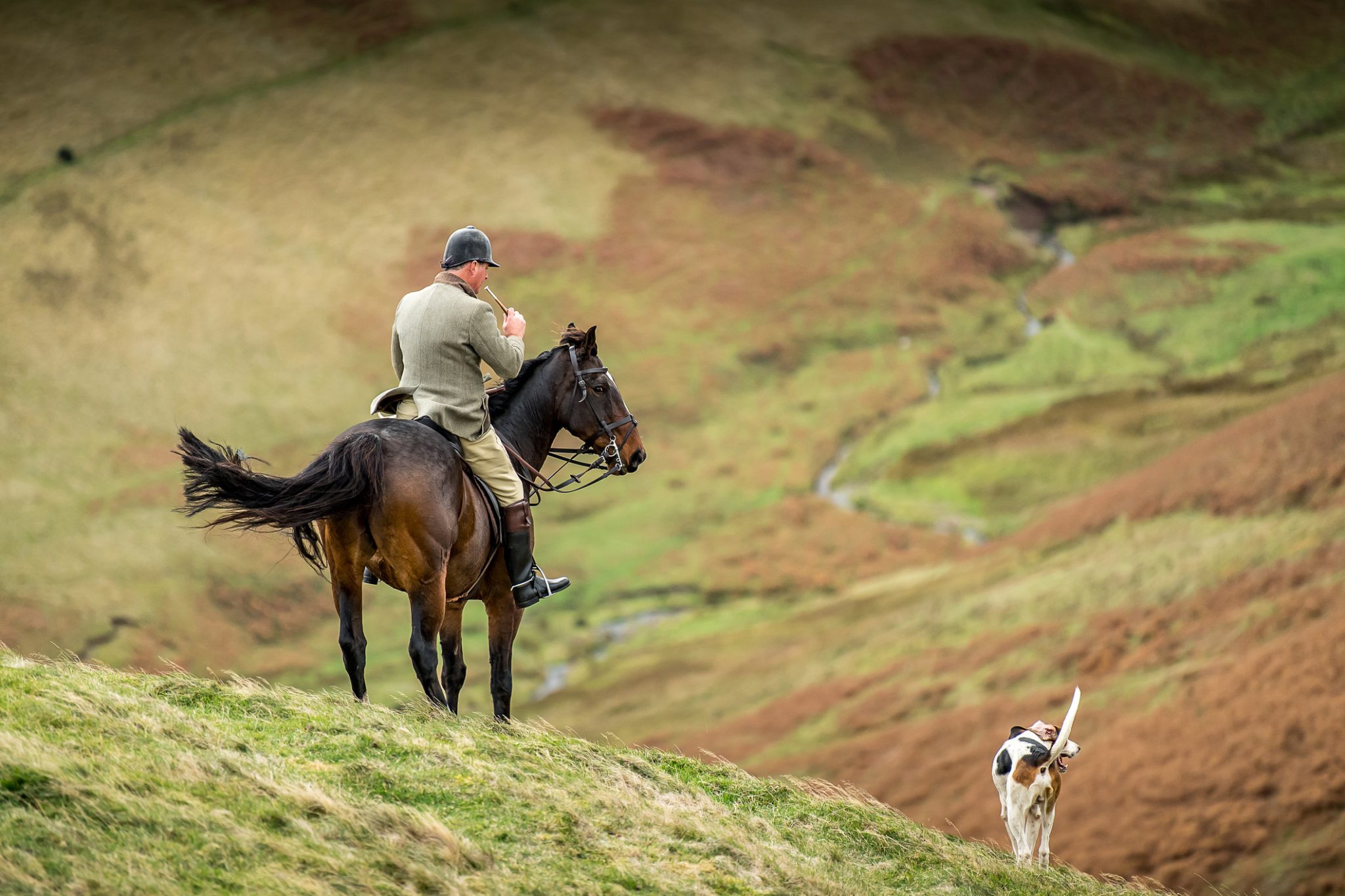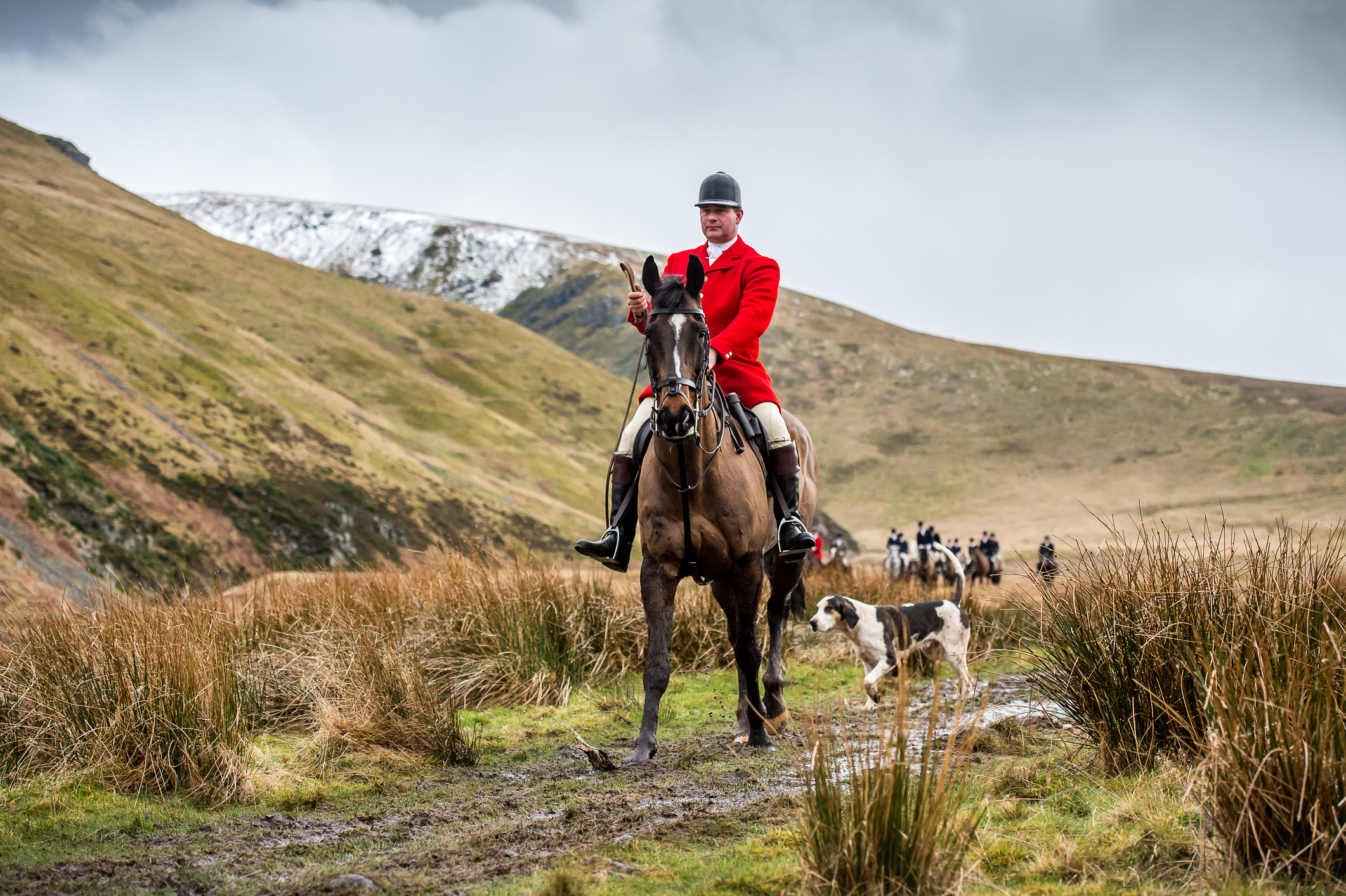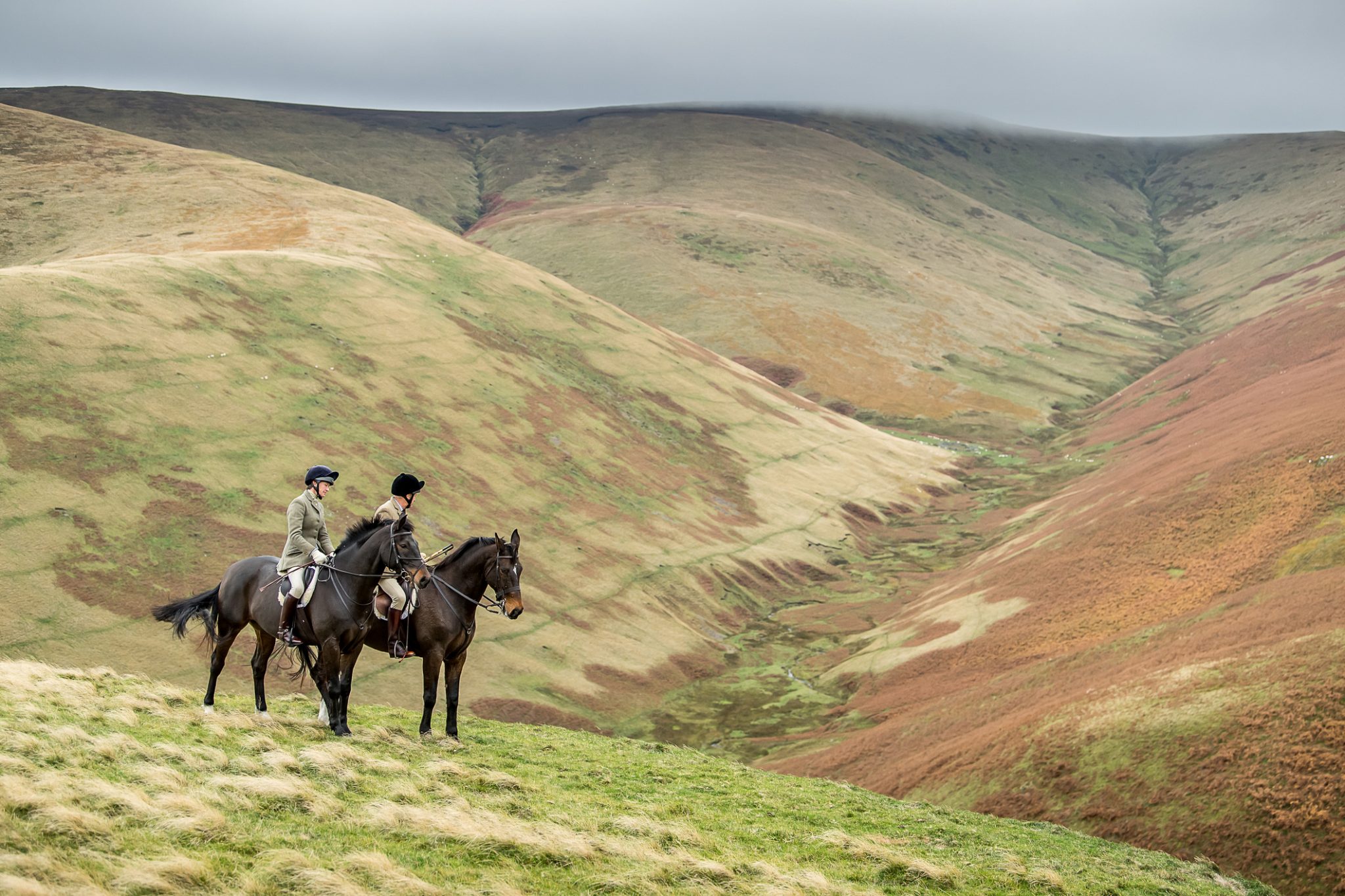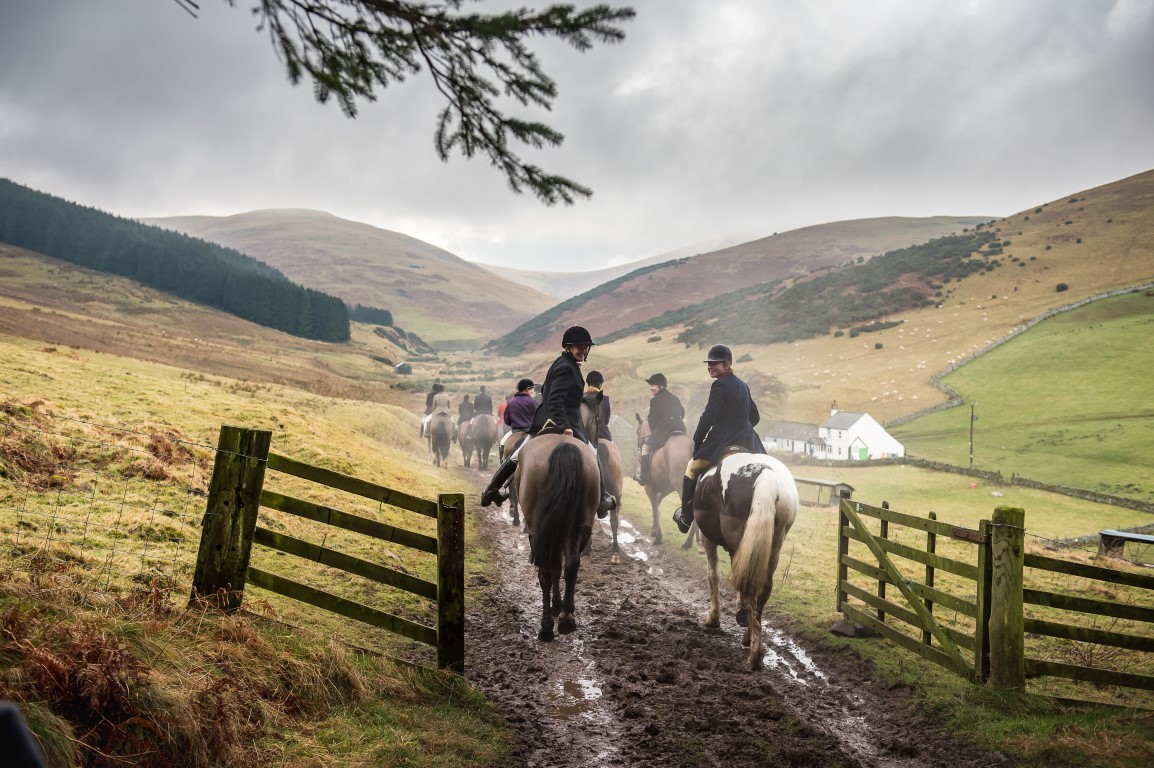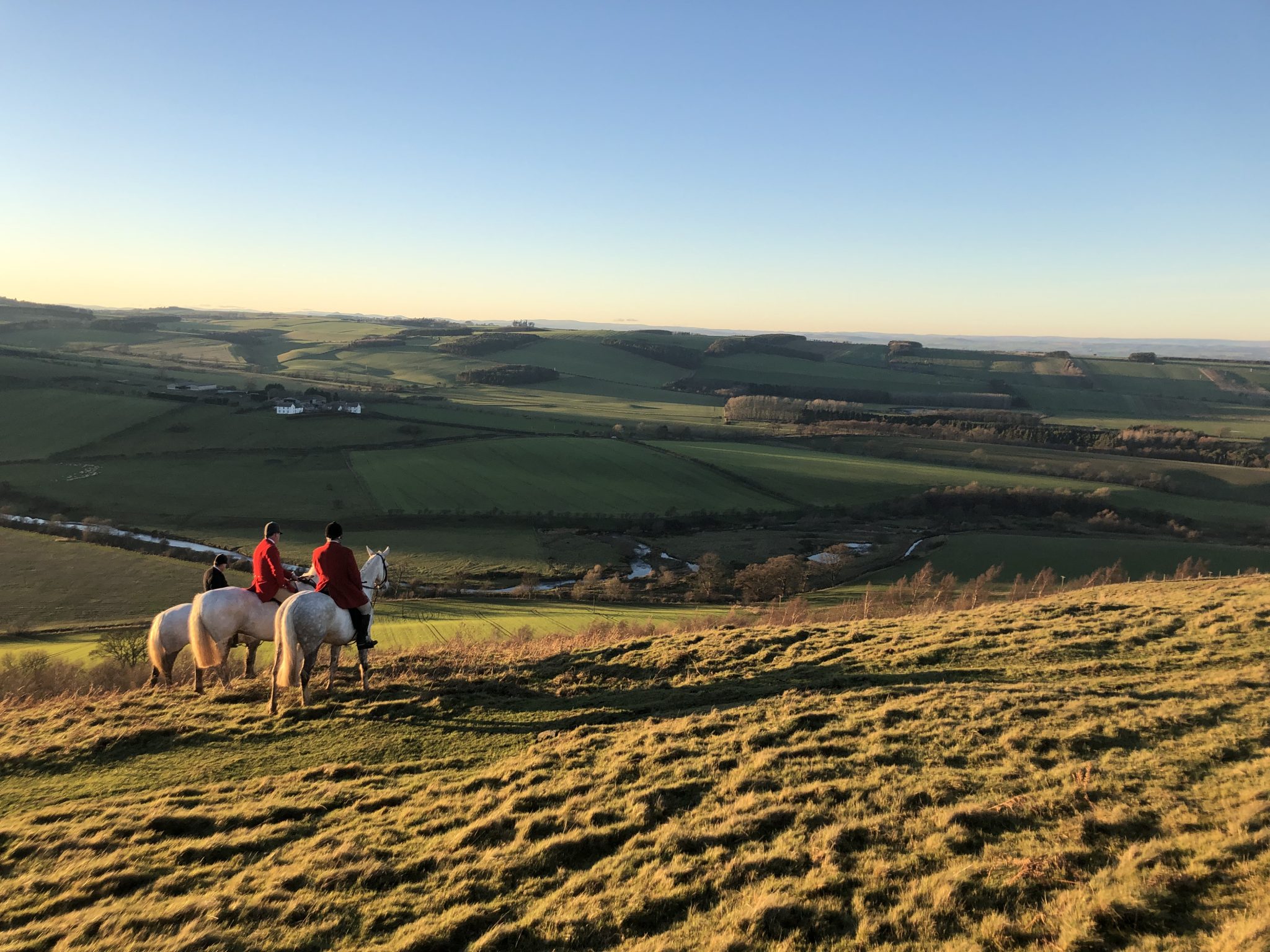 NEXT EVENT: The North Northumberland Hunt Supporters invite you to a Curry Supper with bar, raffle and guest speaker on Thursday 7th March 2019 at Etal Village Hall at 7.00pm. Full details will follow soon….
Welcome!
Welcome to the College Valley and North Northumberland Hunt (CVNNH) website. Meeting twice a week on Tuesdays and Saturdays from September to early March, the CVNNH is a celebrated pack of foxhounds which was formed in 1982 when the College Valley Hunt amalgamated with the North Northumberland Hunt.
We hunt within the laws of both England and Scotland across an area which stretches from Holy Island in the very North East of Northumberland, taking in the Cheviot Hills, up to the Bowmont Valley and Hownam in the Scottish Borders.
Our hunting country is diverse and rural, encompassing rolling grass and woodland in the low country as well as the fabulous white grass of the hills. We have excellent relationships with local farmers and businesses while we also endeavour to provide a focus for local community activities and fund raising.
We are particularly pleased to welcome Newcomers to hunting who can come out with us for the first time by arrangement for no charge.
We welcome followers throughout the season on horses, in cars or on foot, although we do ask that anyone new wishing to join us obtains permission from the Hunt Secretary in advance.
To find out more about hunting with us, please look at the various sections of this website or simply contact the Hunt Secretary or fill in the enquiry form in the Contact Us section.
Event Information:
Countryside Alliance Newcomers Day

9:30 am

Hethpool Showfield

CVNNH Newcomers Day: Saturday 20th October 9.30am at Hethpool Showfield FREE to all newcomers to hunting.

The Countryside Alliance's annual Hunting Newcomers' Week will this year take place from 15th – 21st October. The aim of this week is to introduce as many new faces to the hunting field as possible and to encourage those that have never been hunting before to give it a try.

Hunts generally welcome newcomers throughout the year anyway, however it can be a daunting prospect, particularly if you haven't been out before or have perhaps moved areas and had a break since you last went out. Joining forces with other like-minded people on a specific day can make it easier for those wanting to overcome any reservations they may have.

As always we are inviting any registered packs – including foxhound, beagle, harrier, basset, draghound and bloodhound packs – to organise a specific meet, or to organise an activity such as a tour of the kennels during this designated week to give everybody an opportunity to get involved with their local pack.

"Every year we have more and more people using this week as the perfect opportunity to try hunting for the first time," explained the CA's Polly Portwin. "We have received many heart-warming reports from those who have taken part, ranging from those who have simply wanted to tick it off their bucket list to those who have never been brave enough previously but have experienced hound exercise and then become hooked and gone on to become regular subscribers."

No special clothes or kit are required to be able to take part, however those thinking of trying hunting for the first time are encouraged to read the Countryside Alliance's Newcomers' Guide To Hunting which is available on PDF to download.

Hunts are invited to send us details of any newcomers' meets or events being planned so we can advertise them in our Newcomers' Events Listing on our website. Please contact Henrietta Rutgers athunting@countryside-alliance.org for any supporting literature or for further information about your local pack.
OUR EVENTS
We are continually adding to our event page.  Please call back to see what we are up to.
Latest Socials
On Friday 18th January, the CVHSC held our first Burns Supper at the Smalleys House and thanks go to them for their generosity for hosting this event.
With 60 tartan-clad people seated round two massive tables, it made a great venue and the programme was very entertaining with bagpipes, poetry, songs by the piano.
The silent auction was very well supported. and everyone went away hame in good fettle.
Many thanks to the CVHSC who put on such a great night.
On Wednesday 6th February it was the CVNNH's turn to host the annual INTERHUNT quiz to which every Scottish pack is invited to book in teams of 4.
It proved to be such a popular night that we only just fitted into The Border Hotel's function room.
After six rounds questions, a delicious supper, well supported raffle and an uproarious atmosphere, The Border Hunt team were the runaway winners and took home the silver cup.