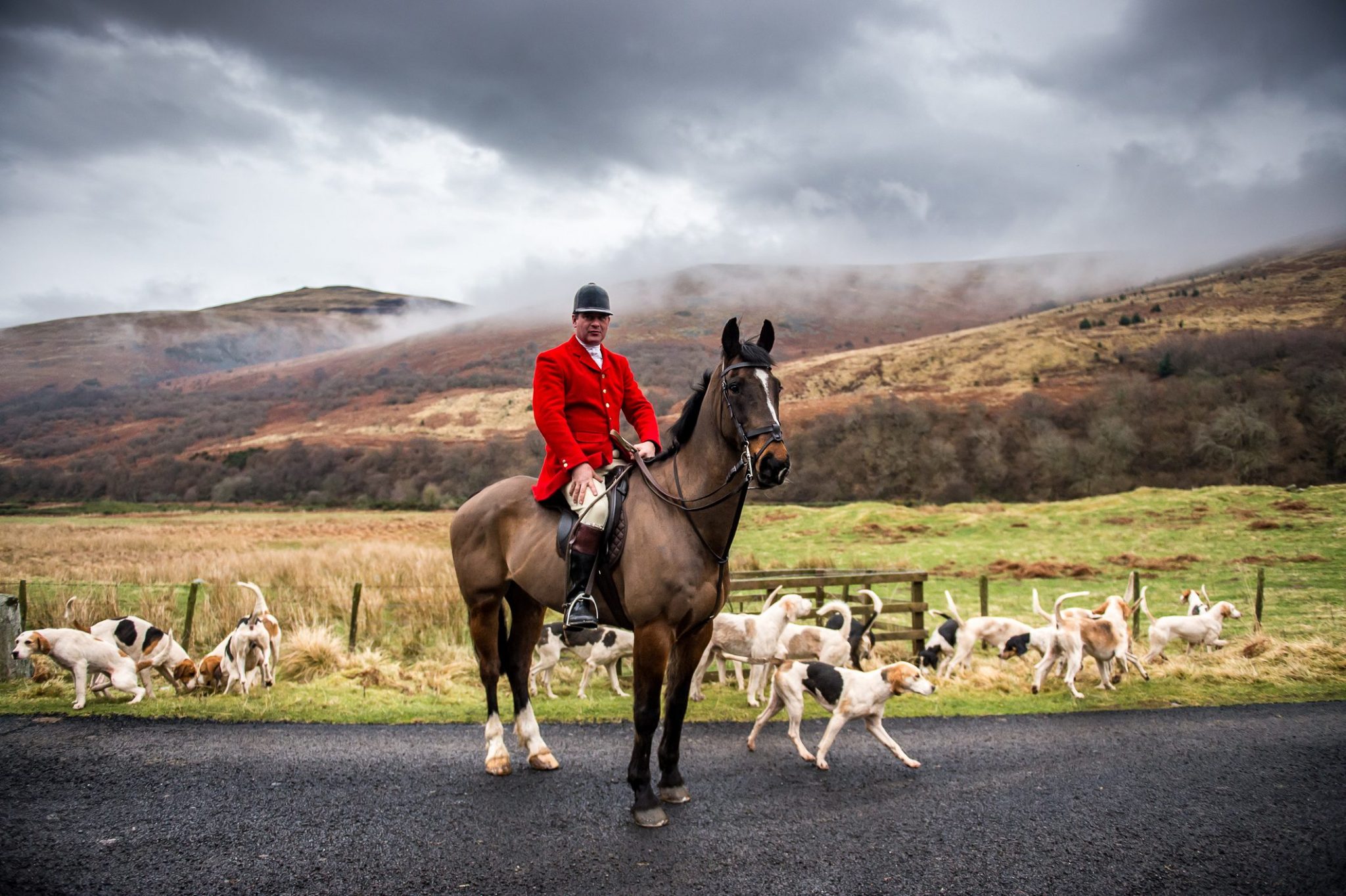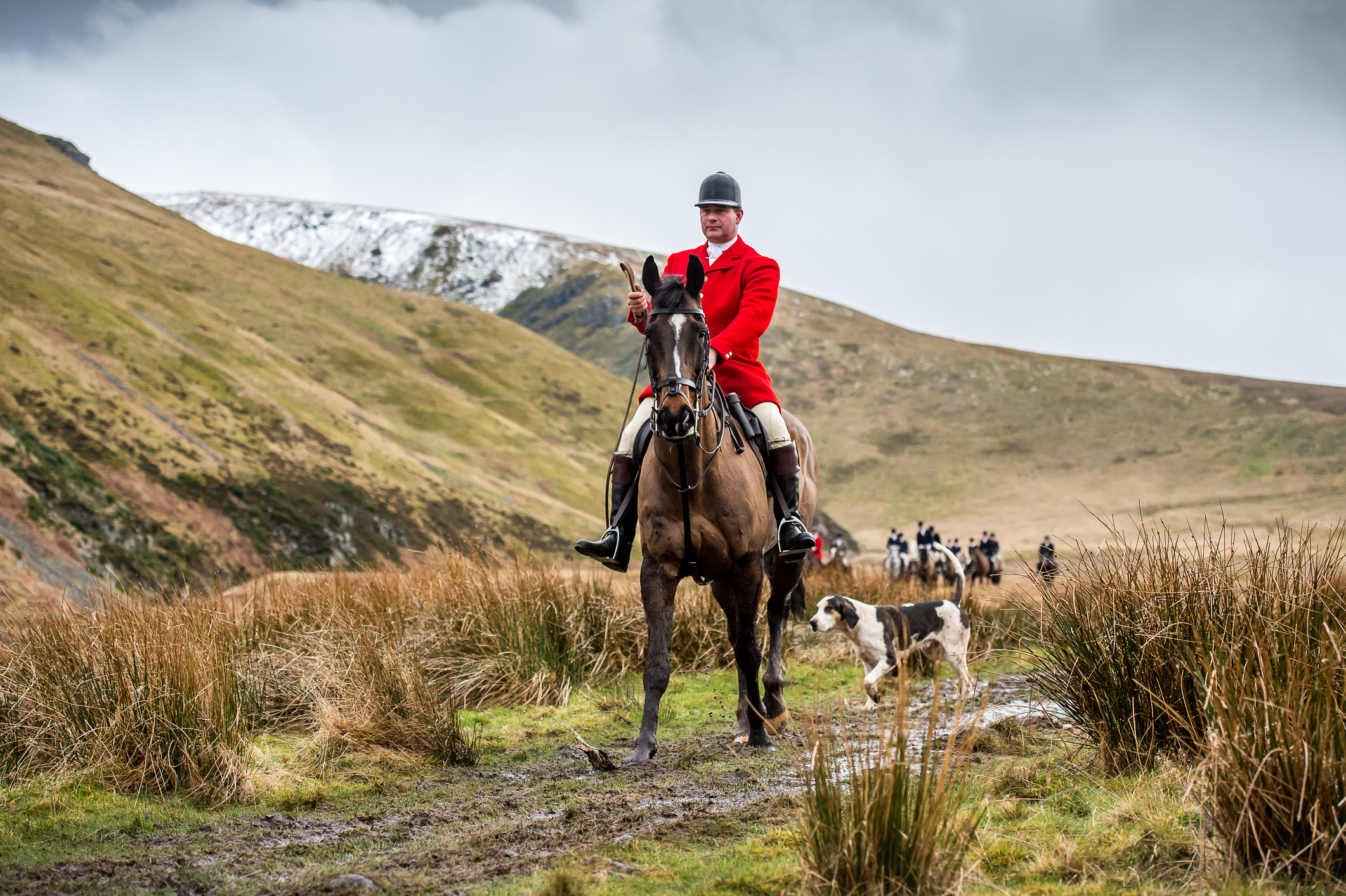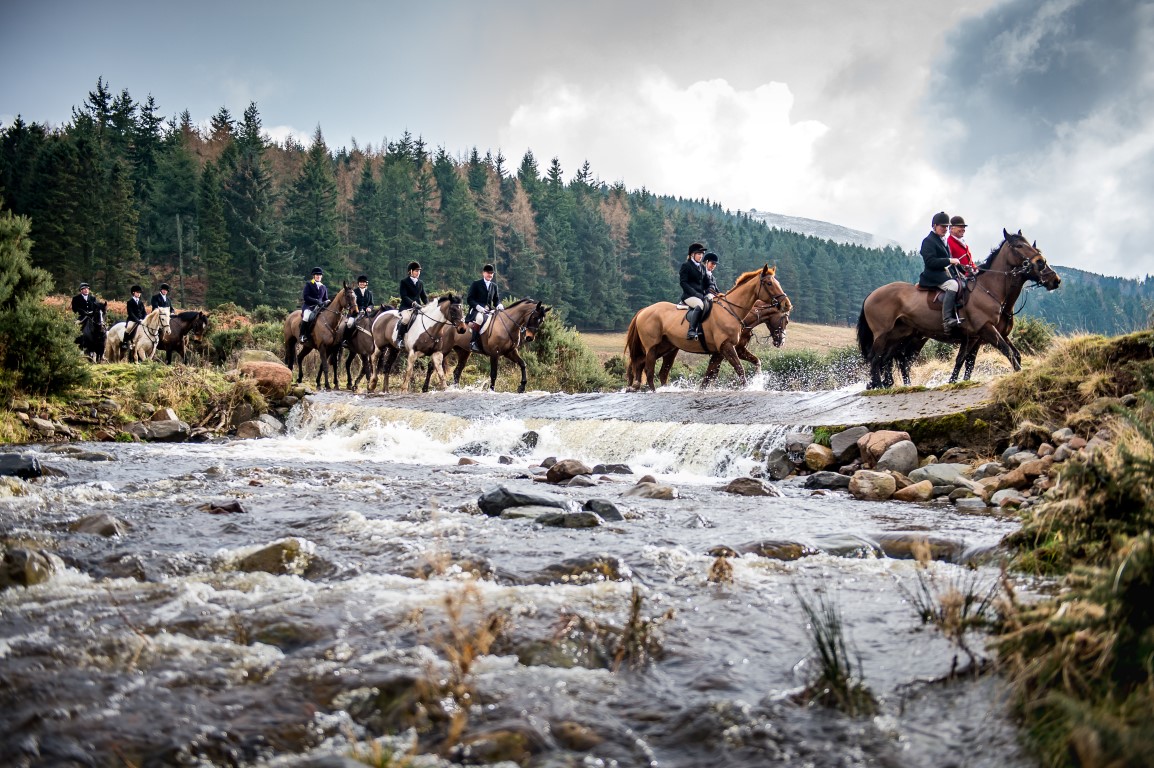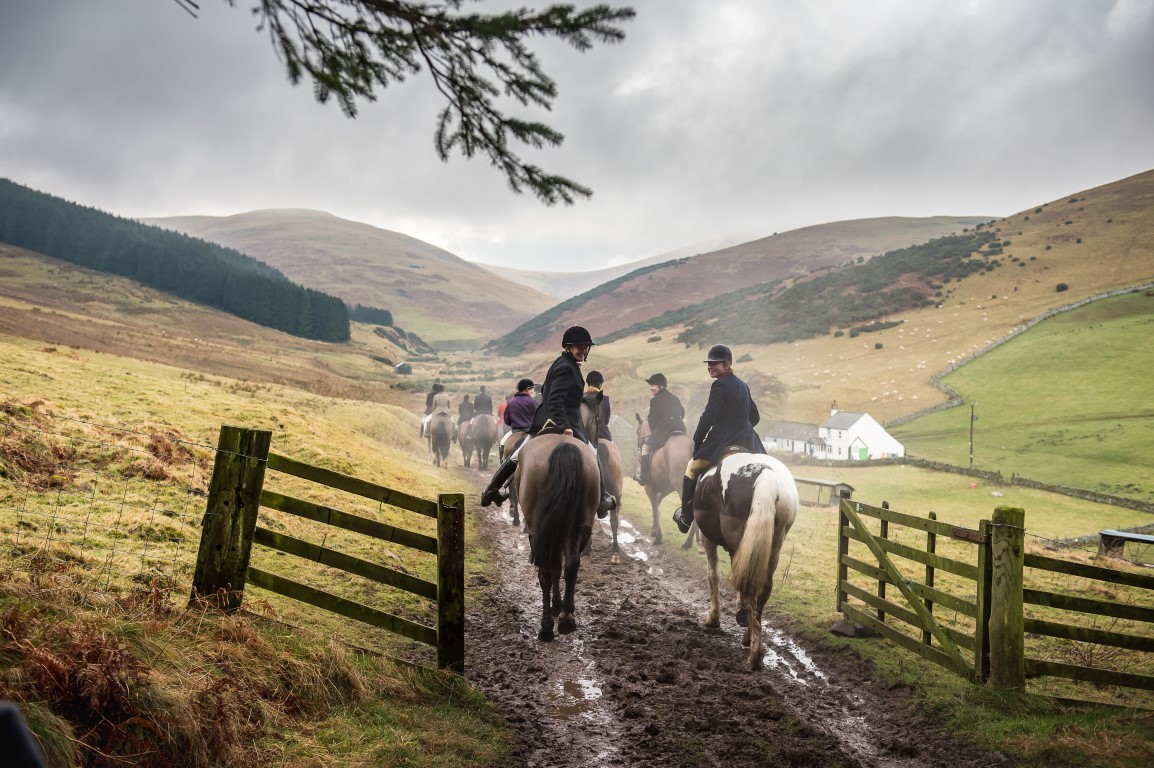 Welcome!
Welcome to the College Valley and North Northumberland Hunt (CVNNH) website. Meeting twice a week on Tuesdays and Saturdays from September to early March, the CVNNH is a celebrated pack of foxhounds which was formed in 1982 when the College Valley Hunt amalgamated with the North Northumberland Hunt.
We hunt within the laws of both England and Scotland across an area which stretches from Holy Island in the very North East of Northumberland, taking in the Cheviot Hills, up to the Bowmont Valley and Hownam in the Scottish Borders.
Our hunting country is diverse and rural, encompassing rolling grass and woodland in the low country as well as the fabulous white grass of the hills. We have excellent relationships with local farmers and businesses while we also endeavour to provide a focus for local community activities and fund raising.
We are particularly pleased to welcome Newcomers to hunting who can come out with us for the first time by arrangement for no charge.
We welcome followers throughout the season on horses, in cars or on foot, although we do ask that anyone new wishing to join us obtains permission from the Hunt Secretary in advance.
To find out more about hunting with us, please look at the various sections of this website or simply contact the Hunt Secretary or fill in the enquiry form in the Contact Us section.
Event Information:
CVNNH St. Cuthbert's Ride

9.30am - 1pm

Wooler/Belford area (start location detail nearer the time)

ST. CUTHBERT'S  RIDE
Click below to download advert
Click to Download or 01668 215262

Sunday 23rd September 2018
7 or 10 miles Across Spectacular Country
Over 25 Small Optional Jumps

Start/Finish:   Near South Hazelrigg NE66.  This is west of Belford and North of Chatton and east of Wooler.    There will be signs.

Start riding any time between 9.30 and 1 pm

The off-road route takes you across privately owned grassland and stubbles, over hill and heather and along woodland tracks past St. Cuthbert's Cave.   Lots of small obstacles to jump.
Children under 13 years must be accompanied by an adult.

Half way Drink stop:    Rosettes:   Catering Van:

Entries received by 19th September:                  Adults ~ £18
Children (18 years & under)   £12

Entries made on the day:    £20 for adults and £15 for children
Family discount:  if there are more than 2 entrants, genuinely, from one family (cousins and aunts don't count!) then the children may come for £8 (this is only for entries received by 19th Sept.)

Postal entries (with names, contact email address and appropriate money) to:   Georgie Leyland, Greymare Farm, Belford, Northumberland, NE70 7PG      01668 213395
Cheques made payable to "St. Cuthbert's Ride"
OUR EVENTS
We are continually adding to our event page.  Please call back to see what we are up to.

Raising Money for local charities: St. Cuthbert's Ride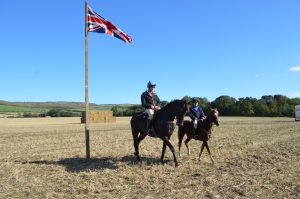 St. Cuthbert's Ride was held in September for the 27th year.    It has missed only one year in the last 28 when, in 2001, all movement across agricultural land was halted due the nationwide outbreak of foot and mouth disease.   This year the day brought lovely weather and over 200 riders with their horses and ponies in all shapes and sizes;  the riders ranging in age from 5yrs to 80yrs!     The off road 10 or 8 mile circular route has spectacular scenery with fine views of the Cheviot Hills in the west and of the sea Holy Island.
The Ride is a Hunt fundraiser but over the years it has also donated more than £26,000 to (mostly) local charities.   This year we were please to give £1500 to HospiceCare.    As always, our thanks go to the landowners who allow the Ride to take place across their land.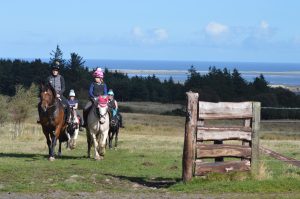 Garden Opening also supports local charity - Hospice Care North Northumberland
The garden made just nudging £4,700 which is amazing, but is due to a great number of people doing a lot of work.  We opened fully, with teas, raffles and so on, on October 14th, with the following two Sundays being open by donation and just giving a chance to wander about.  All the money has gone to Hospice Care North Northumberland.  Lady Joicey writes:
"We really struggled this year as Storm Ali on 19th September caused enormous damage in the garden, and at one point I was considering cancelling.  Luckily we managed to get a tree surgeon in who spent a day and a half taking down cracked limbs from large trees.  The garden still has branches and half broken trees in it, but that just goes to show that gardens are a continual changing 'scape.  Added to which the leaves from the trees fell slightly earlier than usual, and the day before the garden opened on October 14th was diabolically wet and we couldn't cut any footpaths.  By some miracle the main day was dry and the sun even made an appearance late on.  This last weekend was the reverse of the first, with a beautiful morning and day for the Opening Meet on Saturday, and a horrid and wet day on Sunday.  How difficult it is to get it just right!"