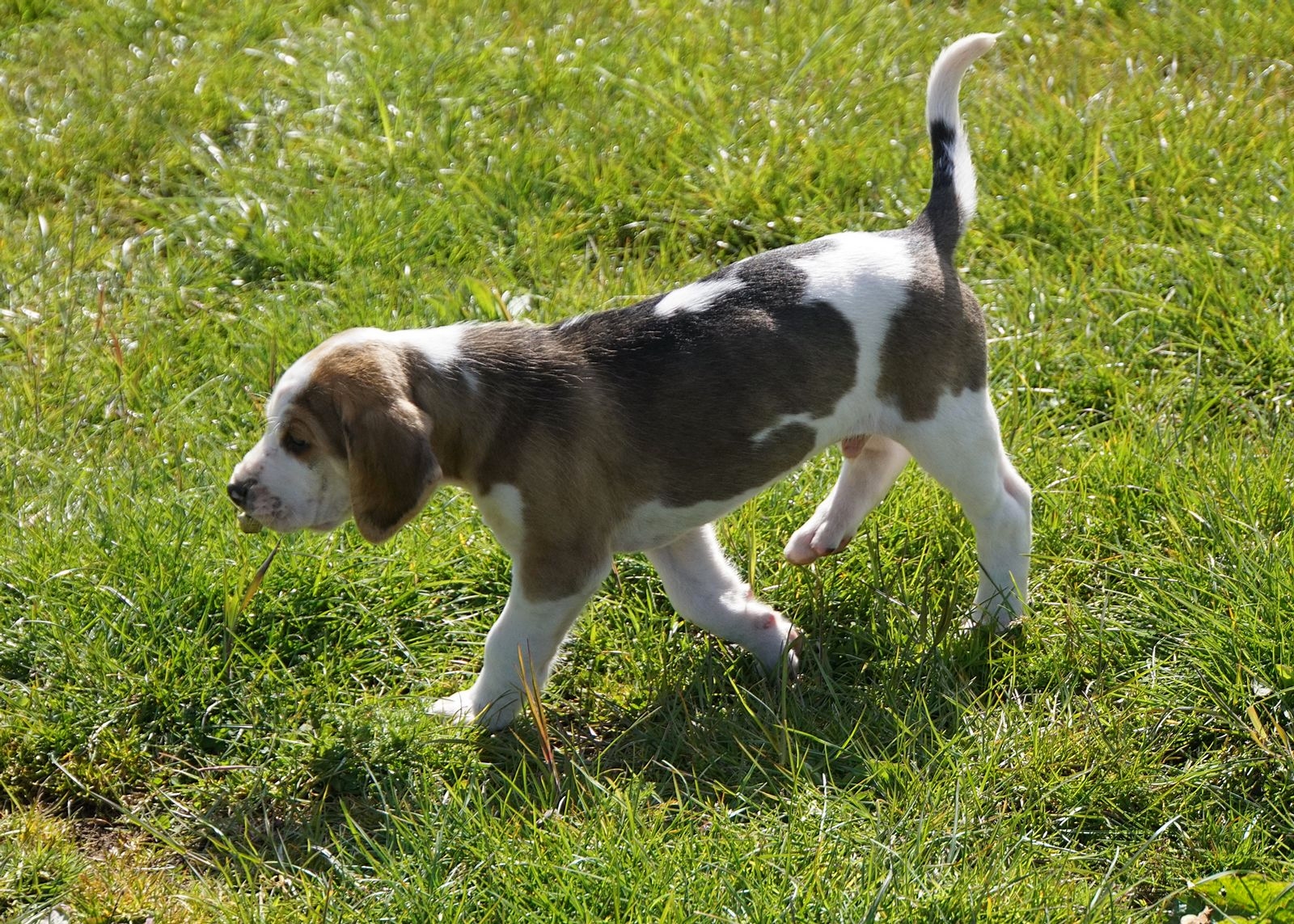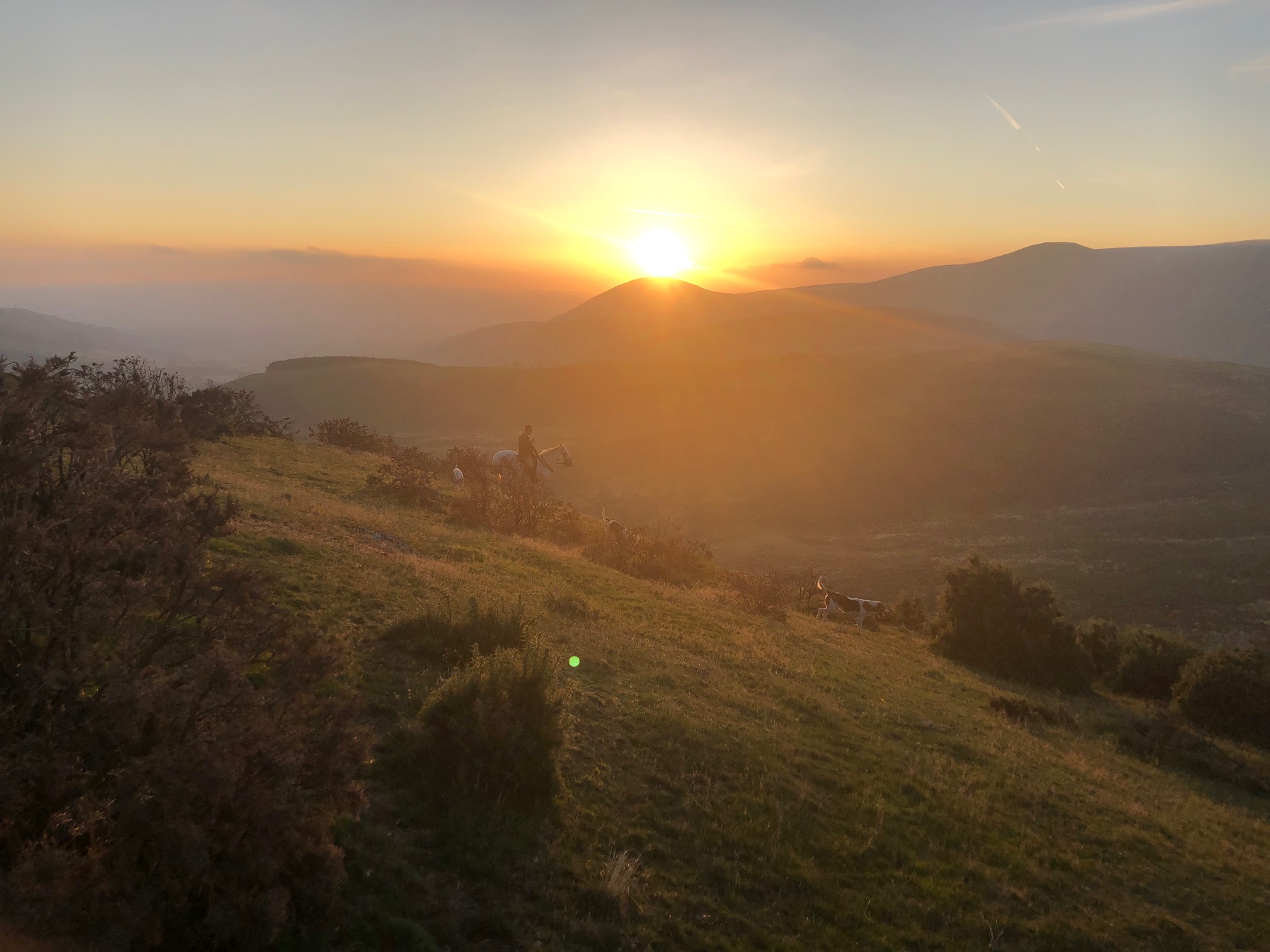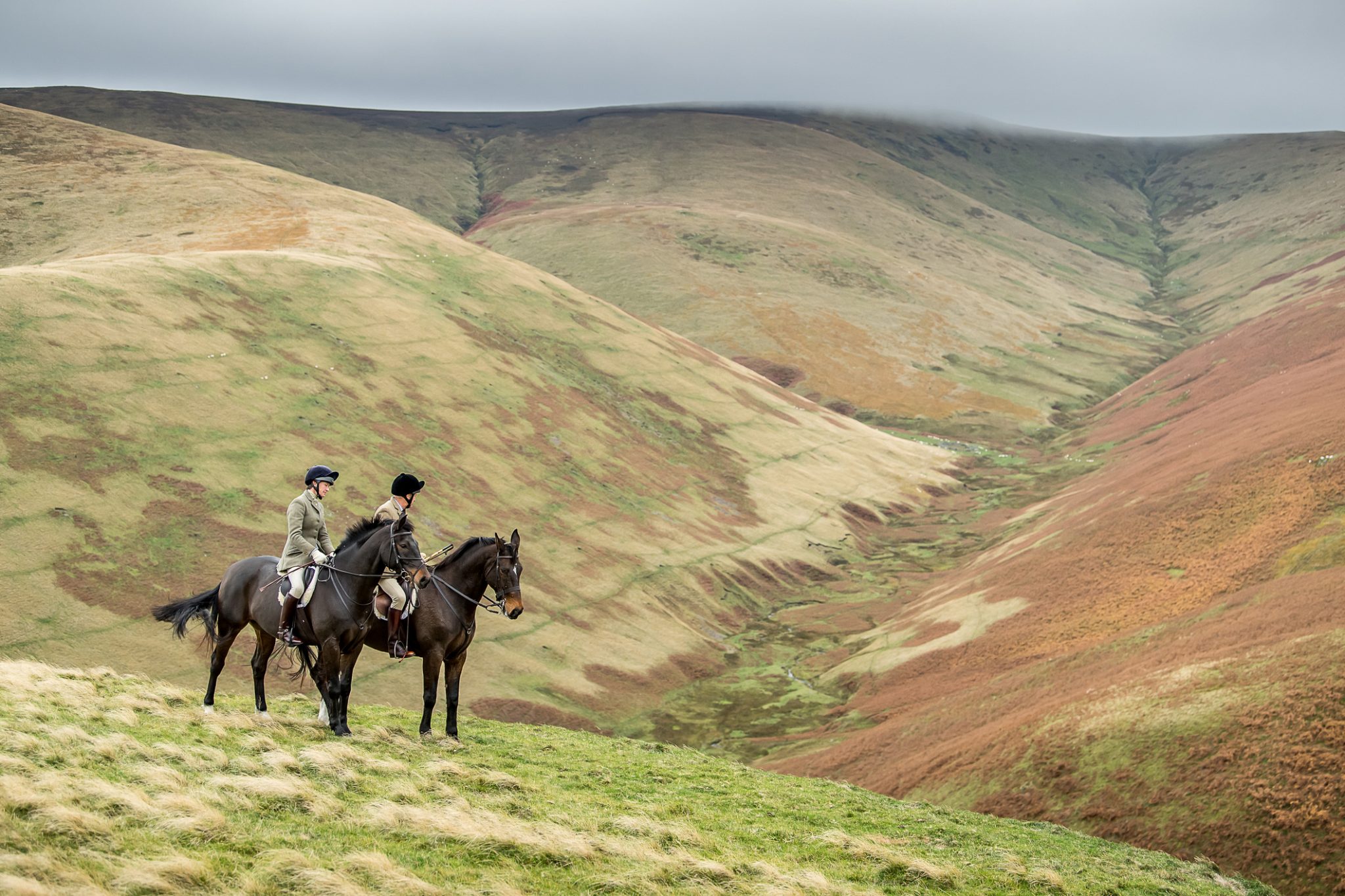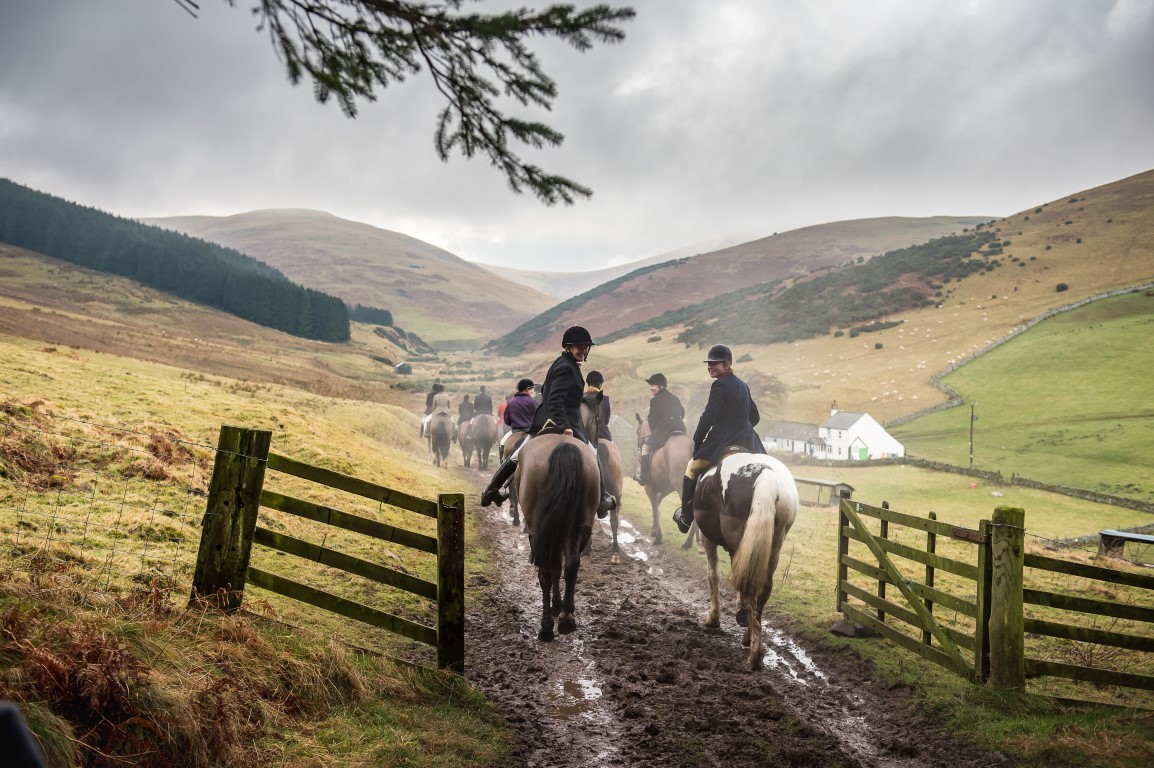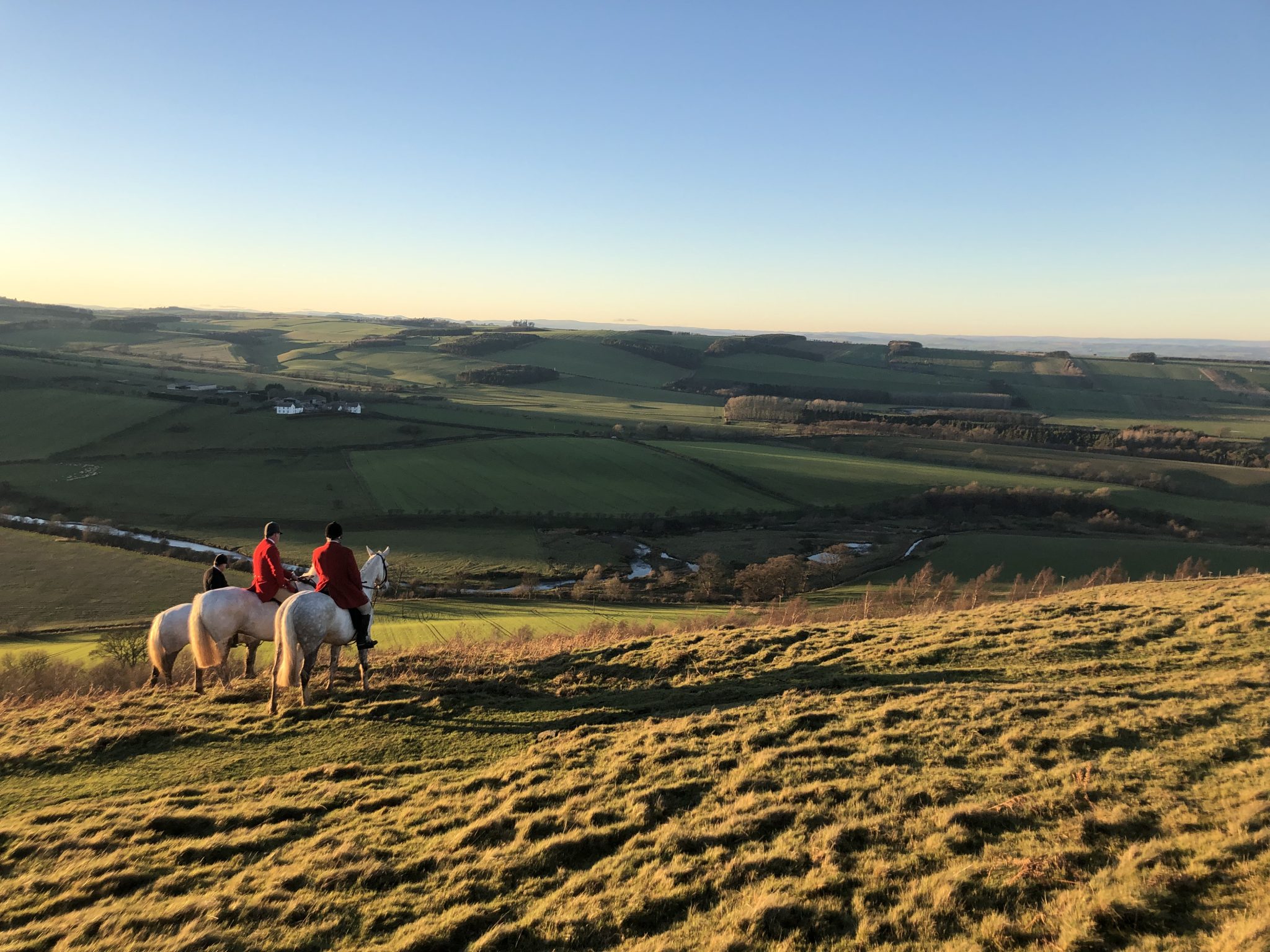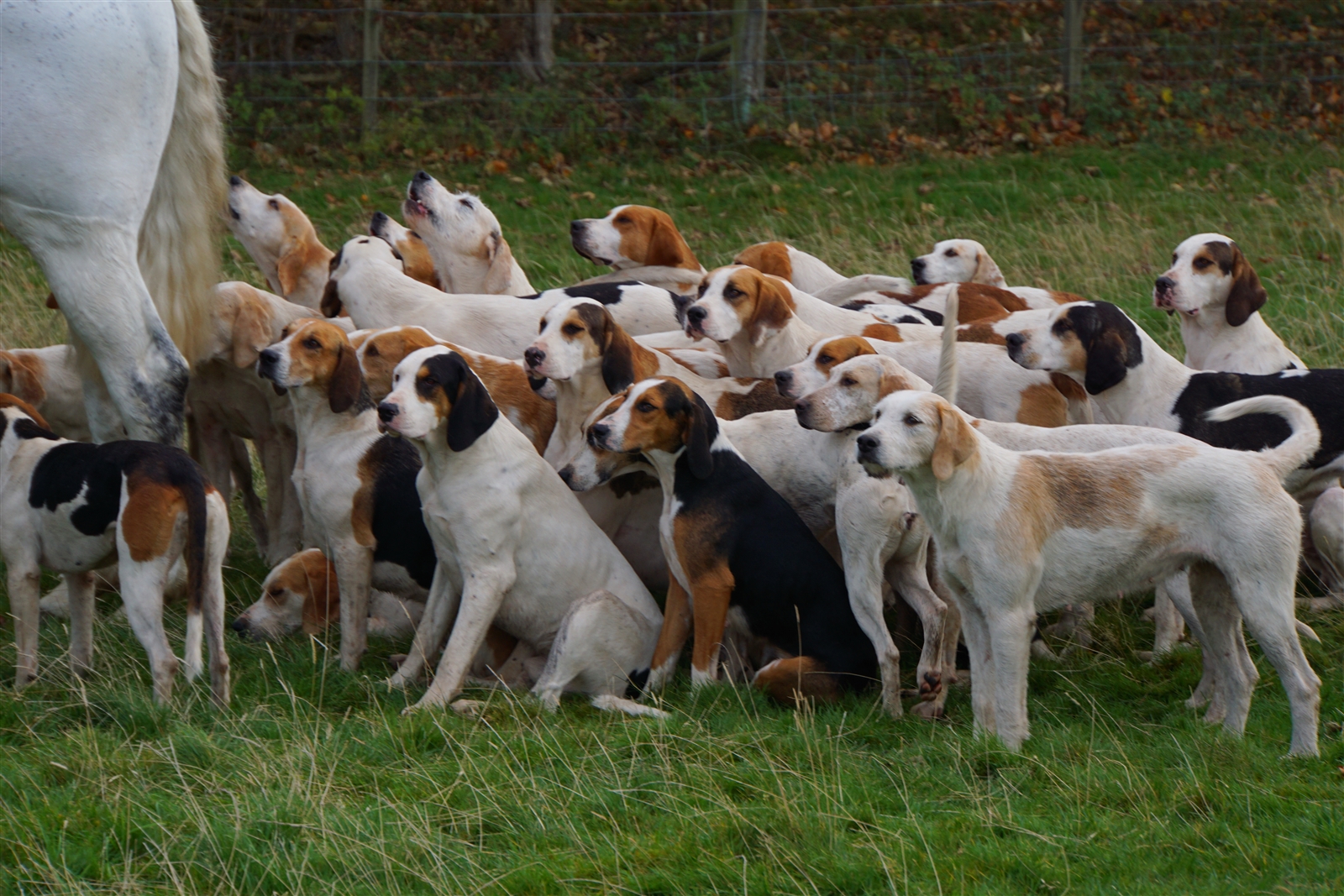 Welcome!
Welcome to the College Valley and North Northumberland Hunt (CVNNH) website. Meeting twice a week on Tuesdays and Saturdays from September to early March, the CVNNH is a celebrated pack of foxhounds which was formed in 1982 when the College Valley Hunt amalgamated with the North Northumberland Hunt.
We hunt within the laws of both England and Scotland across an area which stretches from Holy Island in the very North East of Northumberland, taking in the Cheviot Hills, up to the Bowmont Valley and Hownam in the Scottish Borders.
Our hunting country is diverse and rural, encompassing rolling grass and woodland in the low country as well as the fabulous white grass of the hills. We have excellent relationships with local farmers and businesses while we also endeavour to provide a focus for local community activities and fund raising.
We are particularly pleased to welcome Newcomers to hunting who can come out with us for the first time by arrangement for no charge.
We welcome followers throughout the season on horses, in cars or on foot, although we do ask that anyone new wishing to join us obtains permission from the Hunt Secretary in advance.
To find out more about hunting with us, please look at the various sections of this website or simply contact the Hunt Secretary or fill in the enquiry form in the Contact Us section.
1830 for 1900

Barmoor Mill House

After the success of the last one, 'Fair fa' your honest, sonsie face' and neeps are on the menu again! Please click here for details Click to Download

7pm prompt

Etal Village Hall

 My Racing Life

The North Northumberland Hunt Supporters Invite You To

A Curry Supper

(alternative to curry available)

Bar, Auction and Raffle

On Thursday 5th March 2020

At Etal Village Hall 7.00pm prompt

My Racing Life
From apprentice jockey to Grand National winning trainer

to the present day and everything in between With Guest Speaker John Leadbetter

Tickets £15.00

Please apply by Friday 28th February latest to: Fiona Jell Tel: 01668 216292
Or e-mail: jell.couplandcastle@outlook.com

(Cheques payable to North Northumberland Hunt Supporters Club)

(please not NNHSC)

 

Ratheugh, Alnwick

Please find more about this event here http://www.alnwickraces.co.uk/fixturesa.html

All day

Kimmerston near Wooler NE71 6JH

Please note that this event is being held on SATURDAY this year, not on a sunday.
OUR EVENTS
We are continually adding to our event page.  Please call back to see what we are up to.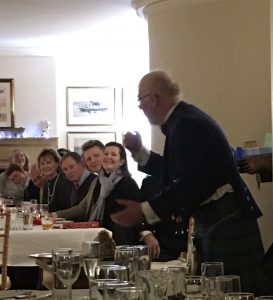 Successful CVHSC Burn's Night Supper
The CVHSC held their second Burns Supper on Friday 17th January at Barmoor by kind permission of Tim and Rosanna Smalley, the house is an ideal venue for an event of this type and what followed was a very sociable evening enjoyed by all.
The Chairman welcomed the company and started proceedings with the Bard's own "Selkirk Grace", following the consumption of an excellent finger food platter the star of the show "the Haggis" was piped in by Ollie Farr, the Chairman addressed the Haggis with enthusiasm and some appropriate theatrics, luckily no one got in the way of the flashing dagger used to cull the Haggis.
The traditional fare of Haggis, Neeps and Tatties was enjoyed(? to varying degrees) by the guests before desserts, cheese and coffee were consumed "Till a' their weel-swall'd kytes belyve, Are bent like drums;"
The evening entertainment continued with Julia Wailes Fairbairn accompanied by Paul Mak on the Ivory's giving us a lovely rendition of Amazing Grace, the main event of the evening the Immortal Memory was provided by Douglas Douglas a veteran of many Burns Suppers who provided a fascinating insight into the man who was Burns and a spin on one of the poet's most famous works " Tam O'Shanter" that was a lot more understandable for the assembled company than the original.
The evenings entertainment continued with James Dobie reciting "Handsome Nell" which is thought to be Burns first works, Colin Sykes then gave us his take, along with a fair bit of audience participation of "A man's a man for a'that", the Supper was brought to a close with Julia again accompanied by Paul giving the company the opportunity to join in with a stirring rendition of "Flower of Scotland"
Running in parallel with the Supper was a "Silent Auction" which is one of the most important fund raising activities of the Supporters Club, this provided a bit of fun and some very competitive bidding, one of the most sought after lots was a guided Cheviot Walk followed by Tea in the farmhouse at Langleeford, the winning bid changed hands on many occasions on this lot, the auction itself raised £2,000 which was a fantastic result, and monies will be transferred to the Hunt in due course.
All in all an enjoyable evening and a great success for the CVHSC fund raising activities.
---
OTHER NEWS
:  The winning team from our own NNHSC annual quiz represented the CVNNH recently at the InterHunt Quiz hosted by the Border Hunt in January.  They did very well and in particular won the 'stock tying' competition quick as a flash!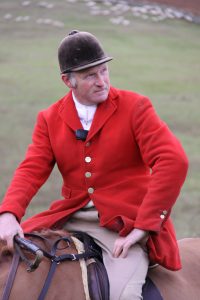 ANDREW PROE'S RETIREMENT
After 34 illustrious year's of service under 3 Huntsman, Andrew has decided to retire at the end of this season. We have all benefited from the superb way he has looked after both hounds and horses in Kennels over 3 and a half decades and will miss his unrivalled knowledge of the hills, countryside and the people within it. Andrew is a natural horseman and he is often to be seen on a far distant hill having used minimal effort to get there. Longevity is a rare commodity in this day and age and there will be a testimonial for Andrew towards the end of this season providing ample time to ensure that we give him the send-off he deserves. Perhaps the most fitting testimonial is to ensure that his last season is his best ever.
Rupert Wailes-Fairbairn
19th June 2019
If you would like to demonstrate your apprecaition for Andrew's service to us and the sport we have shared with him and make Andrew's Testimonial a huge success, please contact the Hunt Secretary here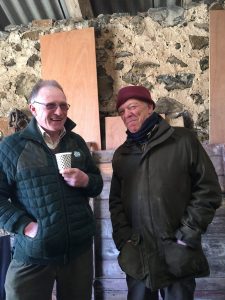 PLEASE find more about what our hunt gets up to on the HUNT NEWS page