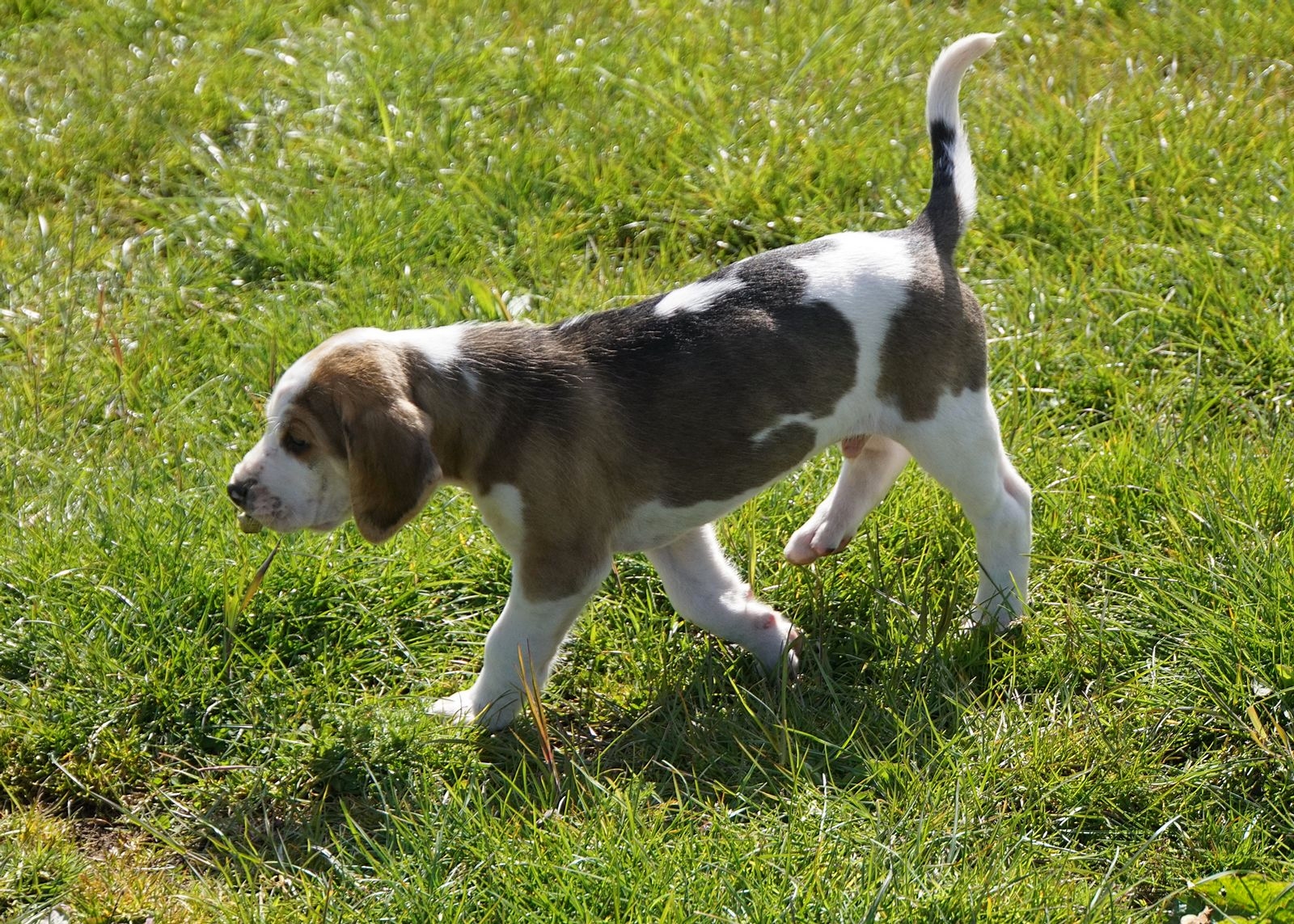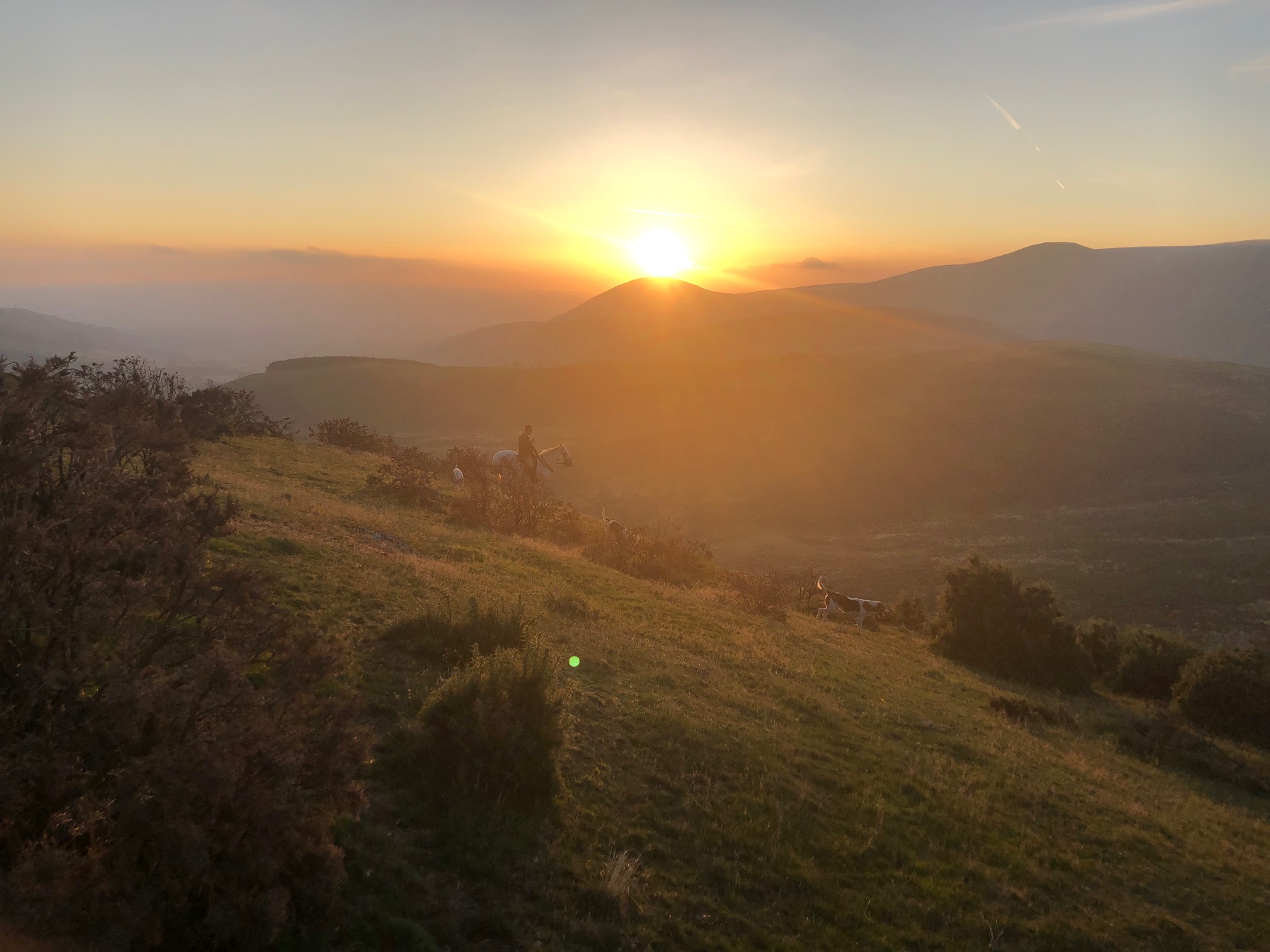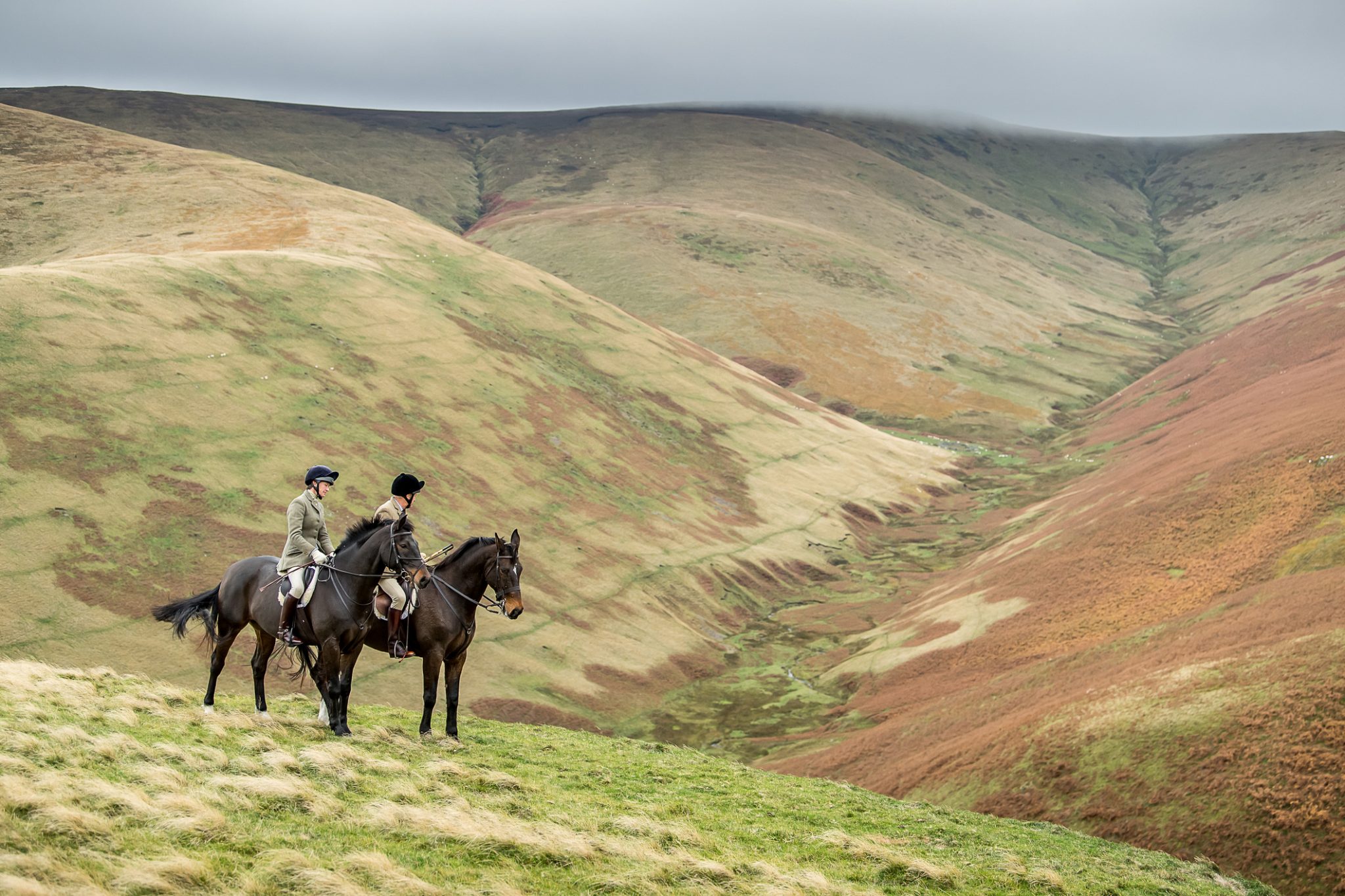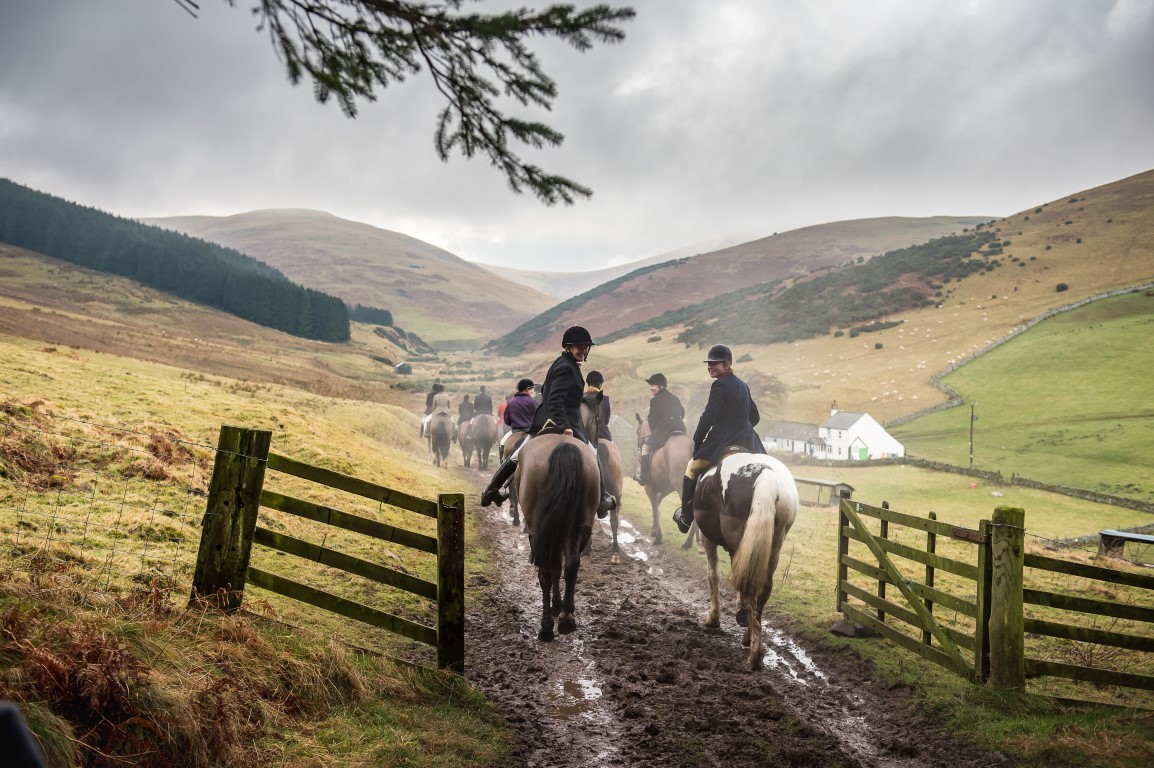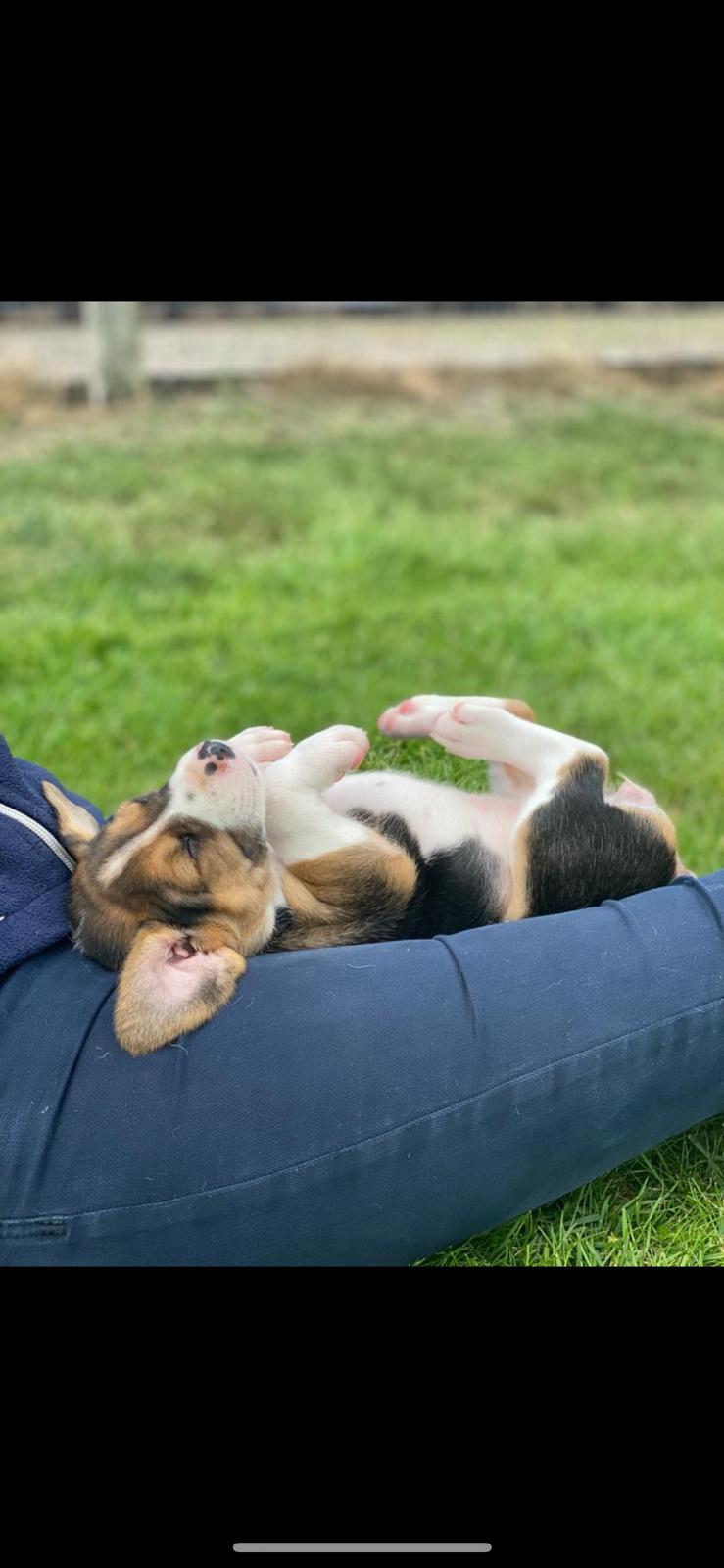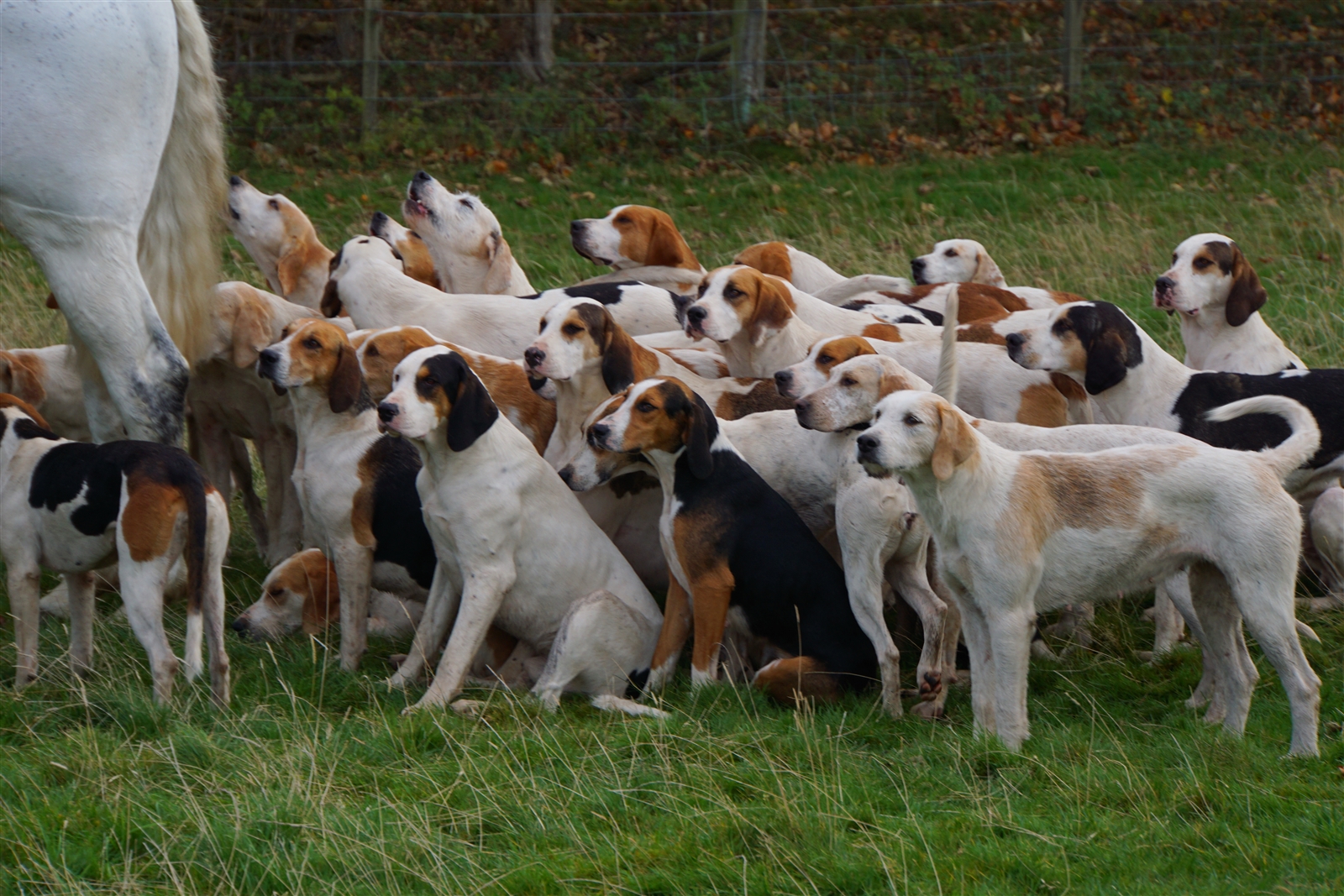 Next Event: CVS East March Ride on Sunday 23rd August 2020 – go to the Events page to find out details
NEXT EVENT: NNHSC Schooling Day at Kimmerston Sunday 6th September – go to the Events to download schedule and entry form
Welcome!
Welcome to the College Valley and North Northumberland Hunt (CVNNH) website. Meeting twice a week on Tuesdays and Saturdays from September to early March, the CVNNH is a celebrated pack of foxhounds which was formed in 1982 when the College Valley Hunt amalgamated with the North Northumberland Hunt.
We hunt within the laws of both England and Scotland across an area which stretches from Holy Island in the very North East of Northumberland, taking in the Cheviot Hills, up to the Bowmont Valley and Hownam in the Scottish Borders.
Our hunting country is diverse and rural, encompassing rolling grass and woodland in the low country as well as the fabulous white grass of the hills. We have excellent relationships with local farmers and businesses while we also endeavour to provide a focus for local community activities and fund raising.
We are particularly pleased to welcome Newcomers to hunting who can come out with us for the first time by arrangement for no charge.
We welcome followers throughout the season on horses, in cars or on foot, although we do ask that anyone new wishing to join us obtains permission from the Hunt Secretary in advance.
To find out more about hunting with us, please look at the various sections of this website or simply contact the Hunt Secretary or fill in the enquiry form in the Contact Us section.
6.30pm for 7pm

Barmoor Mill House

Please book your tickets for this event by clicking here Burns Supper and Silent Auction
but you can start practising your Burns dialect in the meantime.
Try this:

Fair fa' your honest, sonsie face,
Great Chieftain o' the Puddin-race!
Aboon them a' ye tak your place,
Painch, tripe, or thairm:
Weel are ye wordy of a grace
As lang 's my arm.

6.30pm for 7pm

The Border Hotel, Kirk Yetholm

Inter Hunt Quiz

Following the success of the NNHSC Fun Quiz in November, our Carols Evening, the meets over the Christmas and New Year period, this friday's CVHSC Burn's supper and silent auction, please find some time to come along and support this fun event especially as our neighbouring hunts' teams will also be attending.

Wednesday 6th February 2019 at 7pm at The Border Hotel, Kirk Yetholm:

James Dobie: Question Master and Andrew Taylor will keep the 'scores on the boards'. Supper at £15 per person will be served by the hotel's chef after the first round of questions.  Menu: Shepherds Pie with seasonal vegetables or Macaroni Cheese, Garlic Bread and Salad, followed by an extensive cheese board with dates, grapes, celery and biscuits. The raffle will be drawn after the second round of questions.  Please contact Hunt Secretary if you would like to book in your team of four.

Etal Village Hall

Places still available - please contact Fiona Jell on: 01668 216292

Cuddystone Village Hall

Hunt Breakfast will be served from 9.45 £10 for full breakfast, £5 for filled roll

We will also be having a hip flask competition at the breakfast, entries taken on the day, the winner will be retain the bragging rites for a full year, and all the kudos that goes with it, so encouraging all to prepare favourite "special brews and concoctions"  PS James will certainly have to up his game based on the usual contents of his flask!!

Raffle tickets for a magnum of Champagne, tickets £2 each, half the proceeds will be donated to Northumbria Air Ambulance

Ratcheugh, Alnwick

Please come and support our Point-to-Point, more information can be found on  http://www.alnwickraces.co.uk

9.30am onwards

Kimmerston, Milfield, Wooler, NE71 6JH

Classes for all ages, Lead Rein to Adult

Entry Fee £20

Entries Close 24th April 2019

Schedules available to download hereInvalid download ID.Invalid download ID.

10am - 2.30pm

Goldscleugh, College Valley, NE71 6TT

CVHSC/MacMillan Cancer Support Clay Pigeon Shoot

40 Bird Sporting Clay Pigeon Shoot

Sunday 5th May - 10am - 2.30pm

Goldscleugh, College Valley NE71 6TT

Entries: £10 on the day

Eye & Ear Protection recommended for all participants

Refreshments available

10am onwards

Lanton, Wooler

For details click this link

19:30pm

The Border Hotel, Yetholm

Following the success of the first Pub of the Month evening at The Red Lion, Milfield, the next one is on Thursday July 18th at The Border Hotel, Yetholm https://www.borderhotel.co.uk.

Please let Rachel Stuart know if you would like to book rachelstuart1@icloud.com or text on 07950203402.

College Valley

Unfortunately the CVHSC are unable to hold this event this year.

The Black Bull, Lowck

We thought it would be nice to try & keep in contact with everyone - supporters, subscribers, followers & friends of the hunt, throughout the year & also support the pubs that regularly support our sport.  It is proposed to take place every thursday in each month with a rotation between The Red Lion at Milfield, The Border Hotel at Yetholm, The Angel in Wooler, The Black Bull in Lowick, The Black Bull in Etal.

Looking forward to seeing you all there, please let Rachel Stuart know with numbers. Rachelstuart1@icloud.com or text on 07950203402.

We will also be running a 100 Club each evening and also resurrecting a "Sponsor a Hound" initiative... Details to follow

Kimmerston, Milfield, NE71 6JH

Please find details of this year's Kimmerston Pick-a-Fence and Clear Round here

Kimmerston Pick a Fence Schedule 01.09.19

The Kennels, Langhom Toll, Pawston, TD12 4QR

EVENING HOUND EXERCISE

On

Monday 2nd Sept

Moving off at 5.30 pm from the Kennels,

BRING YOUR OWN BICYCLES

BBQ to follow by the river at Pawston approx.  6.30/6.45

Bring Chairs or rugs

Adults £10, Children £5.

Please let Rachel Know if you are coming, 07950203402

The more the merrier, bring your friends along to meet the Hounds.

Pallinsburn House

Please find information about this new NNHSC event coming up here:

The Angel, 4 High Street, Wooler, NE71 6BY

Menus will follow soon but if you would like to come please contact Rachel Stuart  07950 203402

all day

Near Belford

Annual St. Cuthbert's Ride.  Sunday 22nd September. ........

10 Mile fun ride with shorter option.  Spectacular scenery.

Lots of small obstacles to jump.  Near Belford.

For details:

10.00-12.00 start

Pawston, Mindrum, TD12 4QR

Pleasure ride in the foothills of the Cheviot's with spectacular scenery and gentle rolling hills.

Part of the route follows the national boundary and the ancient East March Border Line

Approx 10 miles, start between 10am and 12pm, starting near Pawston, Mindrum TD12 4QR

£20pp, concessions for under 16, entries on day, for further information contact 07801 245064 : kl78hal@gmail.com

Etal Village Hall, Etal, TD12 4TL

Please click this link to download details of this year's NNHSC Fun Quiz

St. Mary & St. Michael Church, Doddington, Wooler, NE71 6AR

Click here for more details

19:30pm - 1am

Berwick Rugby Club

CHRISTMAS CRACKER PARTY: TICKETS HAVE SOLD OUT!

Welcome Drink, Dinner & Dancing Pay Bar, Dress: Formal with SPARKLE

Tickets: £45 email: cvnnhparty@gmail.com
OUR EVENTS
Due to the global pandemic, we are starting to organise our 'dates for your diary'.
Please have a look again soon as the restrictions are gradually being lifted, we will all be rearing to go.
Take care and stay safe.
CVS St. Gregory's Ride 2020
The College Valley Hunt Supporters held the third St Gregory's ride on Sunday 26th May, around the Lanton Estate by kind permission of Ian and Tokey McKie, when Covid 19 restrictions were eased at the beginning of July we decided to run the event at the end of July whilst adhering to the most recent guidelines provided by the Government and The Hunting Office, this required a total revamp of the administration of the event, normally it's entries on the day where people turn up, sign on after reading our disclaimer and providing payment. Due to the advice we were required to take entries and payment on line, this proved very successful and although resulting in increased admin we were able to plan for the riders that were pre-registering.
Entries were received almost immediately from starting to advertise and grew steadily exceeding our expectations, think people were keen to get out and about with their horses and over the last 2 days entries went crazy, we ended up with just under 200 riders which was phenomenal and presented some challenges in applying the guidelines one of which was to ensure Horseboxes were parked 10M apart, our parking team did a fantastic job as demonstrated in the picture.
As people had pre-registered and pre paid we checked riders at the start to confirm identity and then sent them on their way releasing riders from the start in line with "social distancing", conditions could not have been better, the recent rain had made underfoot conditions perfect and sunshine and a gentle breeze on the day helped keep both horses and riders comfortable and kept the flies at bay.
We had a marked route, mainly on grass which took in Sandyhouse Dene, a visit to the Davison monument on Lanton Hill, Coldside Hill, Crookhouse, then down to Oakey Brae and the banks of the Bowmont Water, proceeding through Lanton Mill to Lanton where there was a good line of Cross Country jumps available for those who were keen to have a "wee pop" and then back to the finish just down from Sandyhouse. Throughout the ride was the opportunity to take in spectacular and stunning views of the country on both sides of the border.
There were lots of happy smiling people at the completion of the ride and we received lots of really positive feedback, the event is an important element in the fund raising activities of the supporters club and from everybody's perspective it was a very successful day.
Our thanks also go to all our willing volunteers who helped in many ways to make the event the outstanding success it was.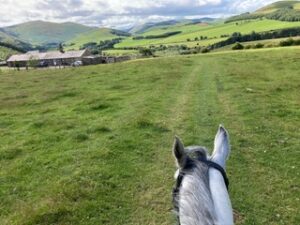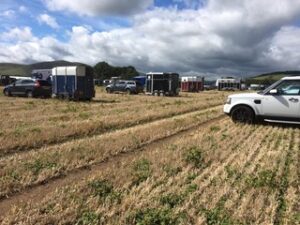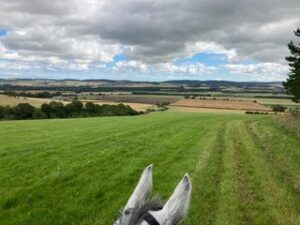 PLEASE find more about what our hunt gets up to on the HUNT NEWS page