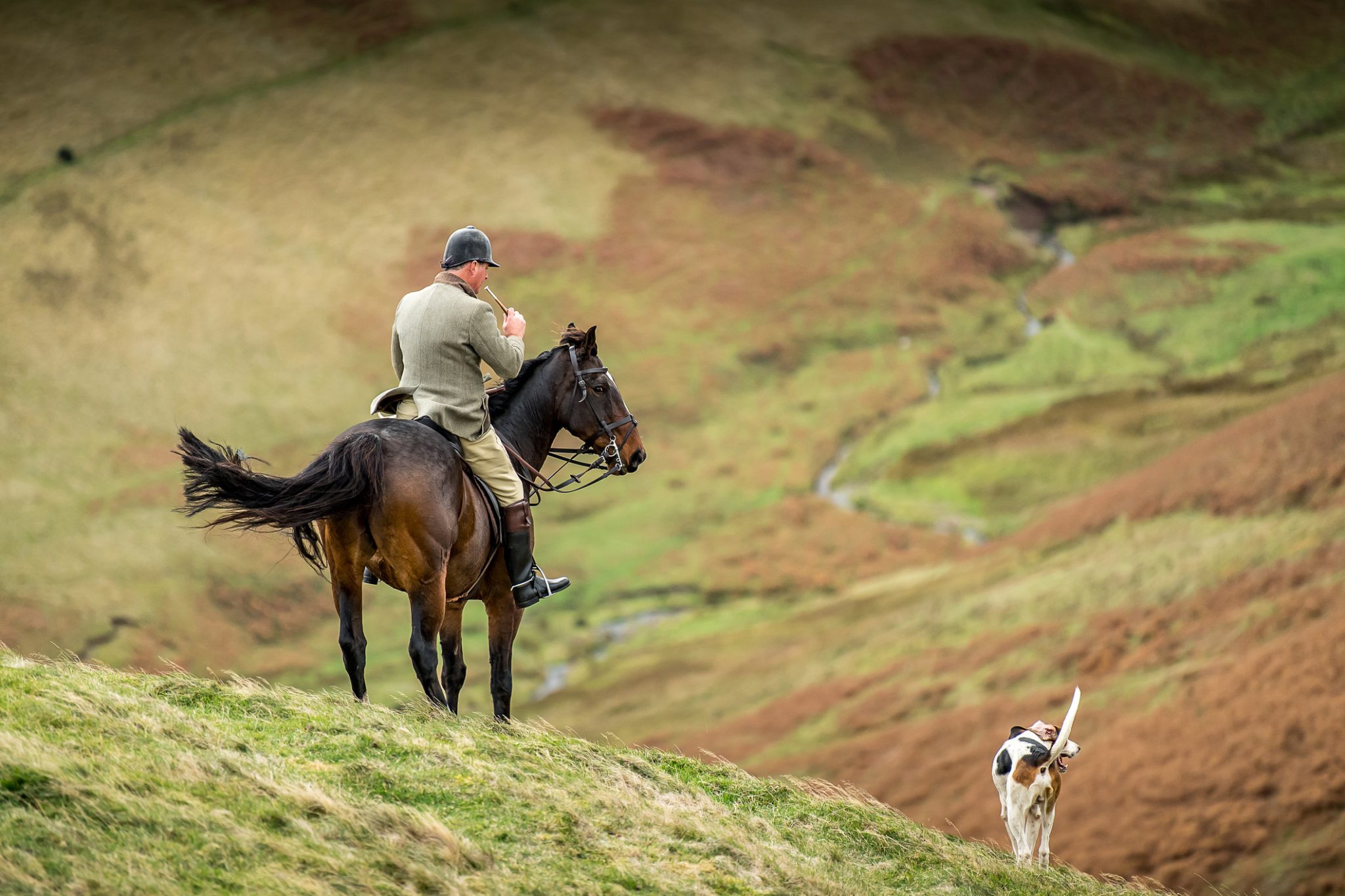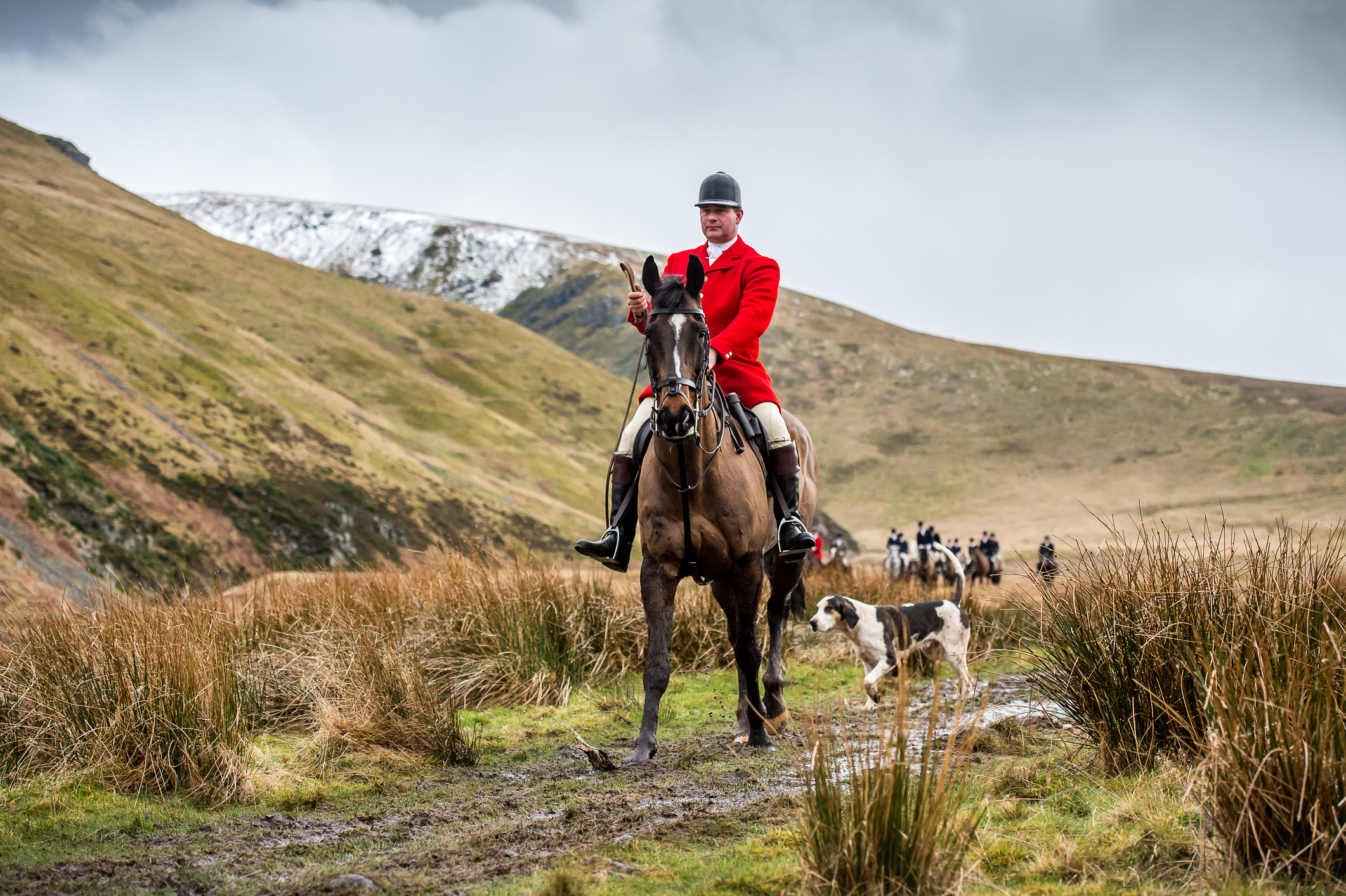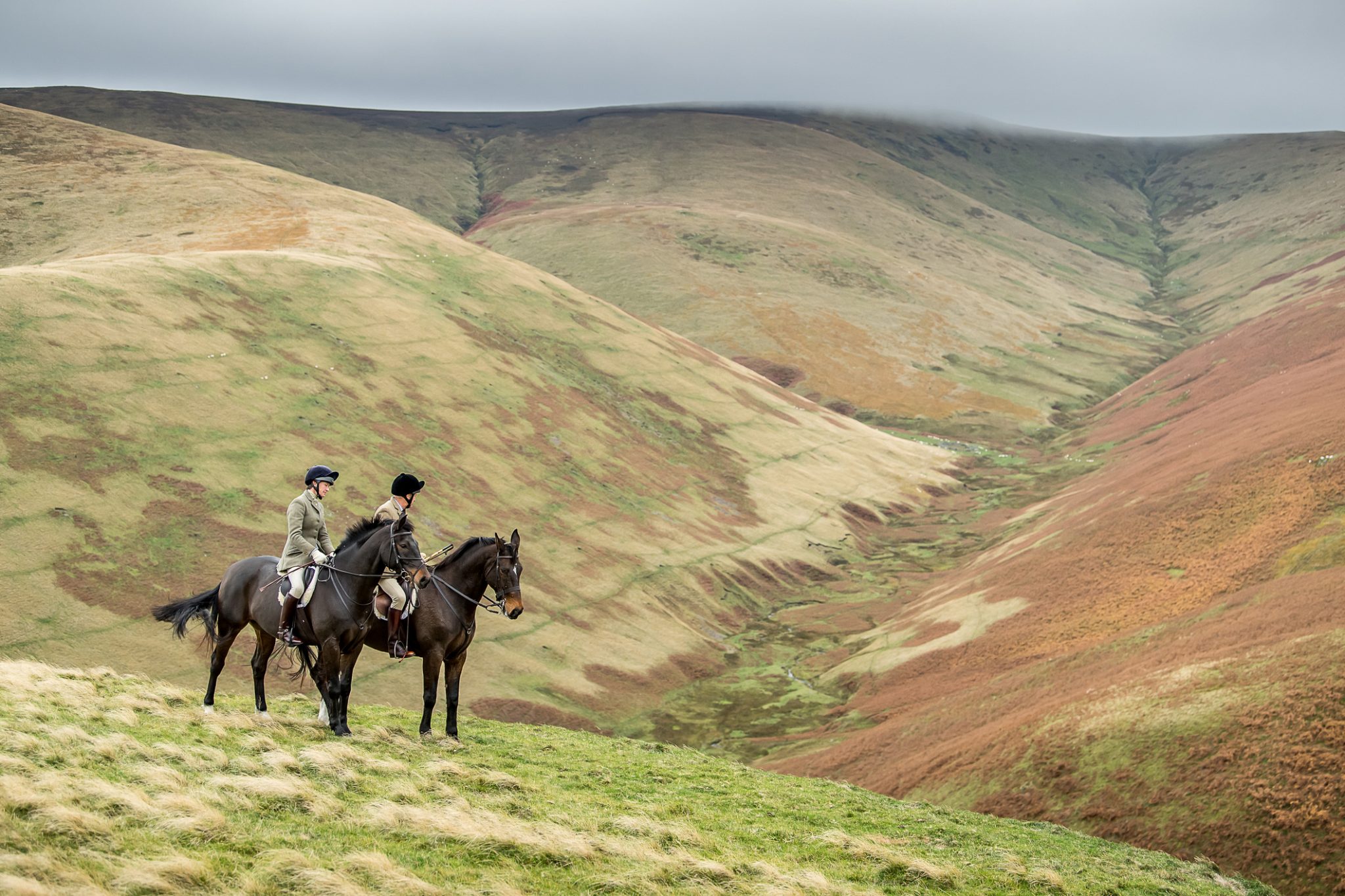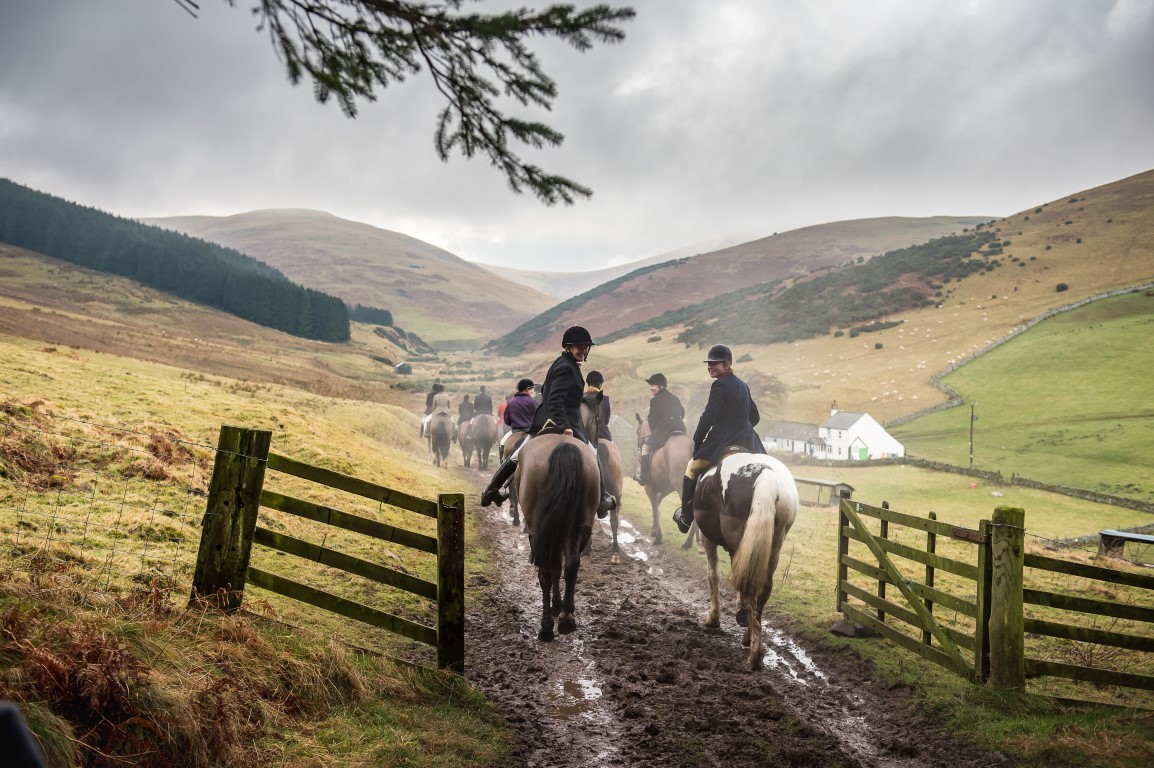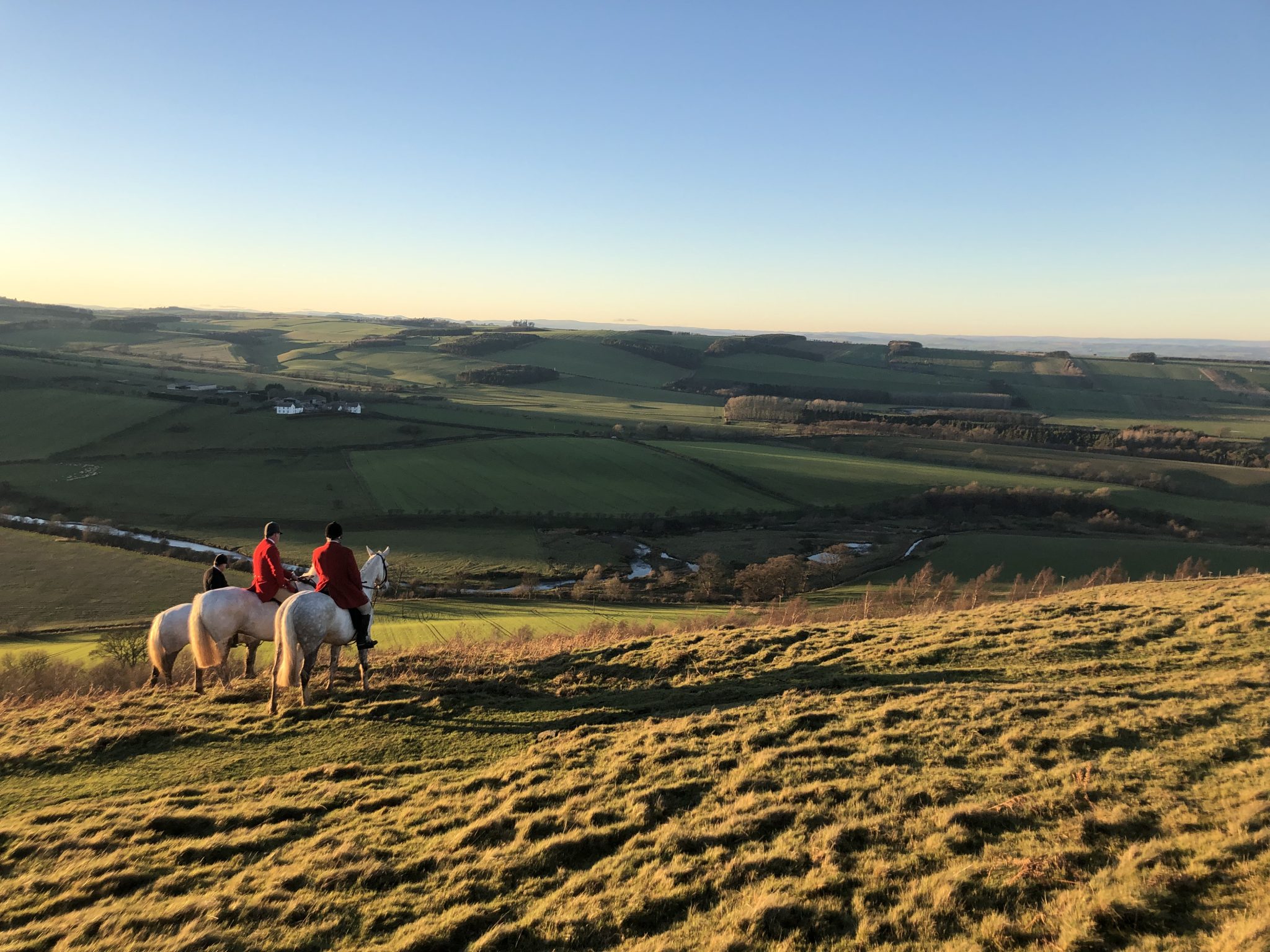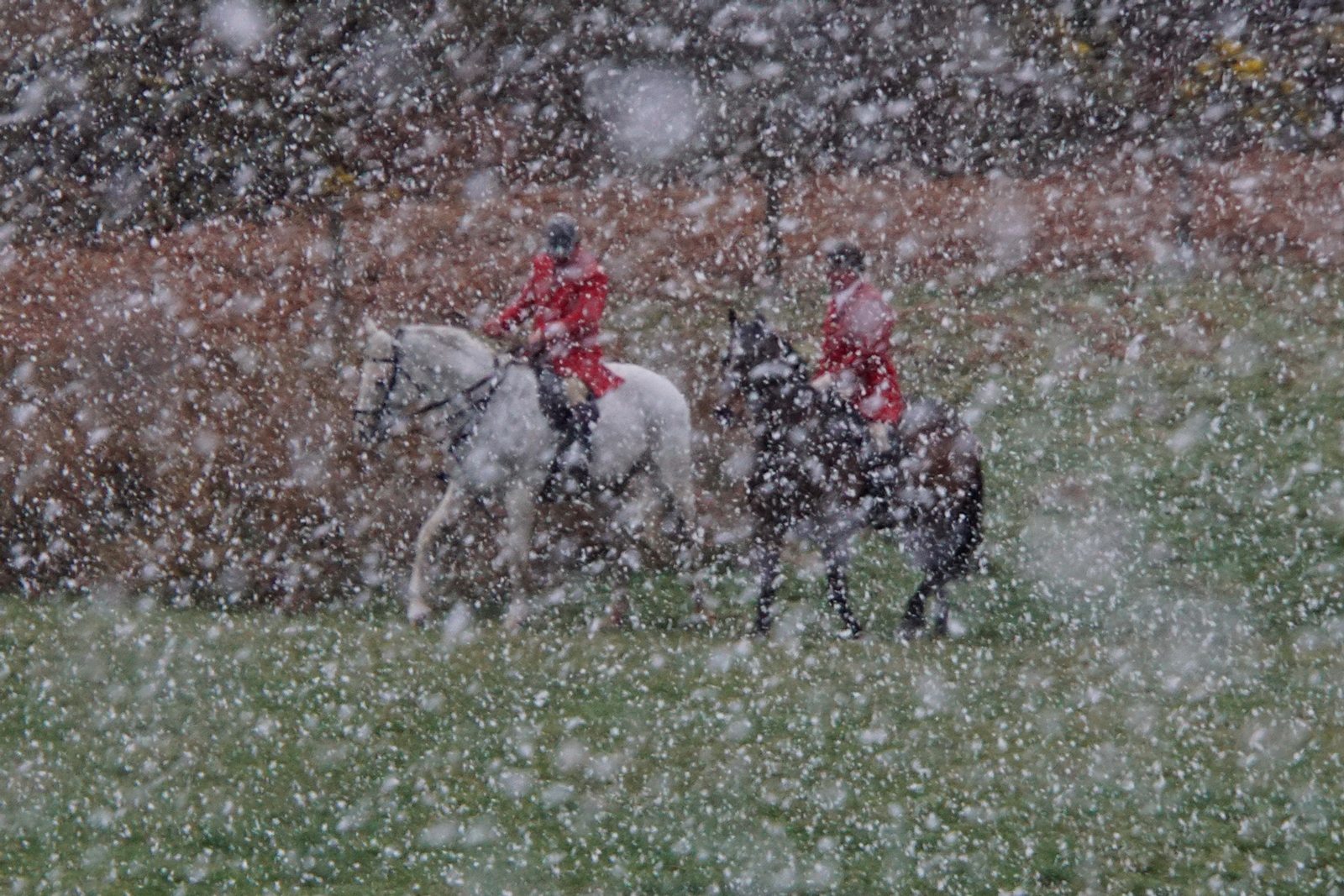 Welcome!
Welcome to the College Valley and North Northumberland Hunt (CVNNH) website. Meeting twice a week on Tuesdays and Saturdays from September to early March, the CVNNH is a celebrated pack of foxhounds which was formed in 1982 when the College Valley Hunt amalgamated with the North Northumberland Hunt.
We hunt within the laws of both England and Scotland across an area which stretches from Holy Island in the very North East of Northumberland, taking in the Cheviot Hills, up to the Bowmont Valley and Hownam in the Scottish Borders.
Our hunting country is diverse and rural, encompassing rolling grass and woodland in the low country as well as the fabulous white grass of the hills. We have excellent relationships with local farmers and businesses while we also endeavour to provide a focus for local community activities and fund raising.
We are particularly pleased to welcome Newcomers to hunting who can come out with us for the first time by arrangement for no charge.
We welcome followers throughout the season on horses, in cars or on foot, although we do ask that anyone new wishing to join us obtains permission from the Hunt Secretary in advance.
To find out more about hunting with us, please look at the various sections of this website or simply contact the Hunt Secretary or fill in the enquiry form in the Contact Us section.
6.30pm for 7pm

Barmoor Mill House

Please book your tickets for this event by clicking here Burns Supper and Silent Auction
but you can start practising your Burns dialect in the meantime.
Try this:

Fair fa' your honest, sonsie face,
Great Chieftain o' the Puddin-race!
Aboon them a' ye tak your place,
Painch, tripe, or thairm:
Weel are ye wordy of a grace
As lang 's my arm.

6.30pm for 7pm

The Border Hotel, Kirk Yetholm

Inter Hunt Quiz

Following the success of the NNHSC Fun Quiz in November, our Carols Evening, the meets over the Christmas and New Year period, this friday's CVHSC Burn's supper and silent auction, please find some time to come along and support this fun event especially as our neighbouring hunts' teams will also be attending.

Wednesday 6th February 2019 at 7pm at The Border Hotel, Kirk Yetholm:

James Dobie: Question Master and Andrew Taylor will keep the 'scores on the boards'. Supper at £15 per person will be served by the hotel's chef after the first round of questions.  Menu: Shepherds Pie with seasonal vegetables or Macaroni Cheese, Garlic Bread and Salad, followed by an extensive cheese board with dates, grapes, celery and biscuits. The raffle will be drawn after the second round of questions.  Please contact Hunt Secretary if you would like to book in your team of four.

7:00 pm

Etal Village Hall

Places still available - please contact Fiona Jell on: 01668 216292

9:30 am

Cuddystone Village Hall

Hunt Breakfast will be served from 9.45 £10 for full breakfast, £5 for filled roll

We will also be having a hip flask competition at the breakfast, entries taken on the day, the winner will be retain the bragging rites for a full year, and all the kudos that goes with it, so encouraging all to prepare favourite "special brews and concoctions"  PS James will certainly have to up his game based on the usual contents of his flask!!

Raffle tickets for a magnum of Champagne, tickets £2 each, half the proceeds will be donated to Northumbria Air Ambulance

1:00 pm

Ratcheugh, Alnwick

Please come and support our Point-to-Point, more information can be found on  http://www.alnwickraces.co.uk

9.30am onwards

Kimmerston, Milfield, Wooler, NE71 6JH

Classes for all ages, Lead Rein to Adult

Entry Fee £20

Entries Close 24th April 2019

Schedules available to download hereClick to Download755

10am - 2.30pm

Goldscleugh, College Valley, NE71 6TT

CVHSC/MacMillan Cancer Support Clay Pigeon Shoot

40 Bird Sporting Clay Pigeon Shoot

Sunday 5th May - 10am - 2.30pm

Goldscleugh, College Valley NE71 6TT

Entries: £10 on the day

Eye & Ear Protection recommended for all participants

Refreshments available

10am onwards

Lanton, Wooler

For details click this link

College Valley

More details of this event will follow nearer the time

all day

Near Wooler

St. Cuthbert's Ride.  Sunday 22nd September. ........  10 Mile fun ride with shorter option.  Spectacular scenery.  Lots of small obstacles to jump.  Near Belford.  More details later ....
OUR EVENTS
We are continually adding to our event page.  Please call back to see what we are up to.
News of a Very Busy Week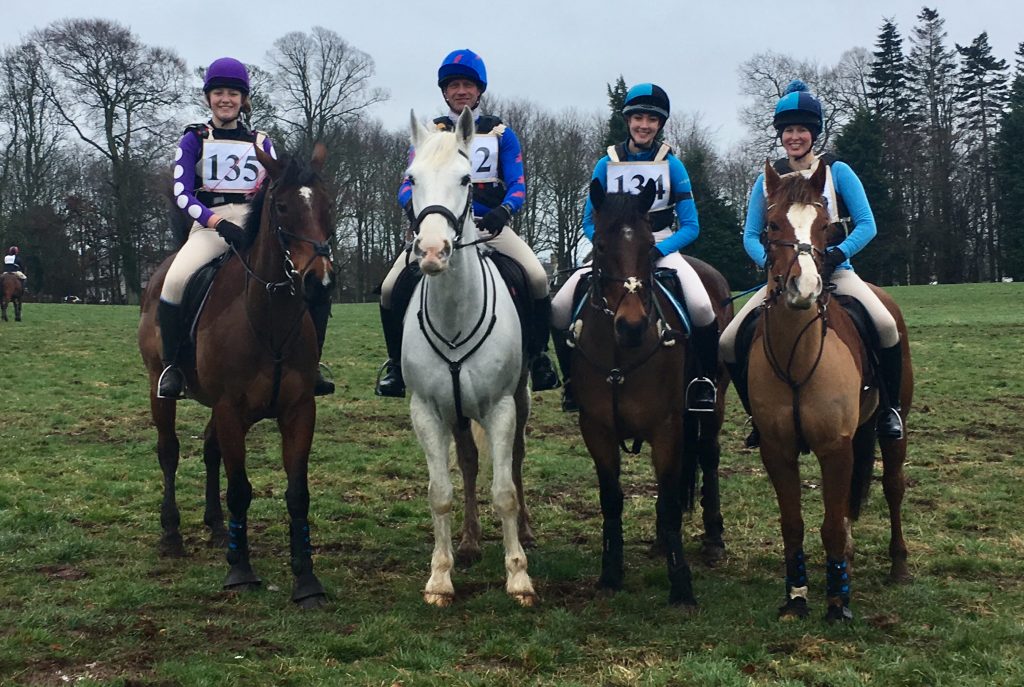 "Today we competed at the Berwickshire cross-country at Duns Castle in a team chase. The team consisted of Alexandra, Mel, Jeremy and Louisa. The ground was very heavy and very snowy but in the end we came 3rd. A very pleasing result due to us never competing as a team together." Alexandra Carrington
Also, Sunday was the day of the CVNNH Point-to-Point which was well supported.  Thank you very much to all of you who helped out on the day.
The day before, the CVHSC held the Hunt Breakfast at the last meet of the season. The winner of the raffle for a Magnum of Champagne was our regular car follower Eddie Patterson, the winner of the hip flask competition was our local brewing expert Walter Brown with his Blueberry Gin, and we're hoping he will bring it in his hip flask next season when mounted on his two wheeled steed.
Last Thursday the NNHSC held a very successful Curry Supper with a talk by Sir Johnny Scott  about 'Clarissa and the Countryman'.
And The Wynnstay visited on Tuesday, not to be put off by the weather this year.  This was to mark the retirement of their huntsman, Richard Tyack. There were 60 people on horseback at the meet. Everyone enjoyed their day out in the hills despite the rain.