Coloured gelding for sale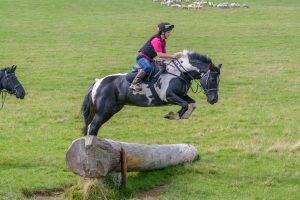 Jay is 15'3, 9yrs old, piebald gelding.
He has done showing previously and is well schooled.  He is snaffle mouth.  Good to catch, clip, shoe, load and recently had teeth done.  He is up to date with vaccinations. Happy alone or in company.  He is just too big for me (ridiculous as Maddy is 13 and tiny).
He is a livery at Kimmerston, not used in riding school.  He loves to jump. saddle and rugs included. £4000